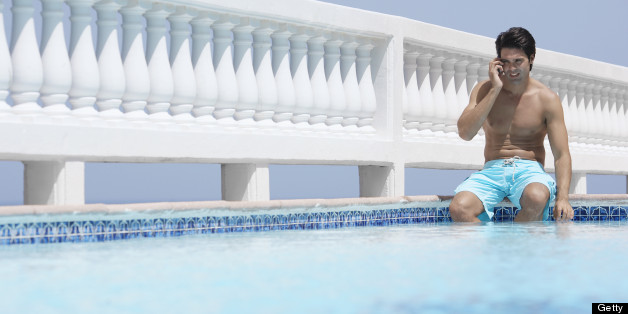 Gunning to catch a cheater in the act? According to former mistress Sarah Symonds, it's easiest to uncover a spouse's affair during a family summer vacation.
Symonds told The Daily Mail on Tuesday that when cheaters are out of town with their families, it becomes more difficult for them to juggle their affairs. The husband is likely to take time away from the family in order to call his mistress so she doesn't feel forgotten -- some men even bring their lovers on vacation too, and keep them in a separate room or hotel.
Some clear signs your spouse is cheating? Symonds says that if he is overly protective of his phone, or seems to duck out of family activities by claiming he has a stomachache or sunburn, he may be having an affair. And if you suspect your husband is being unfaithful, Symonds suggests telling him you need to borrow his phone and gauging his reaction, or asking to say hello to his boss if he claims he needs to step out for a work call.
Other relationship experts seem to agree. Matt Titus, a relationship expert, told Dr. Drew in 2012 that people engaging in affairs are likely to be "jumpy around emails and cell phones."
Although Symonds' tips are tailored for suspicious wives, women are actually more likely to cheat on vacation than men, according to UndercoverLovers.com, a UK dating website for married people looking to have affairs. In January 2013, the site surveyed 3,000 of its members and found that 74 percent of women had cheated while on vacation, compared to 68 percent of men.
Click over to The Daily Mail to see the rest of Symonds' tips and tricks. Then check out the slideshow below to see what some celebrities have to say about cheating.
PHOTO GALLERY
Celebrities Talk Cheating
Keep in touch! Check out HuffPost Divorce on Facebook and Twitter.