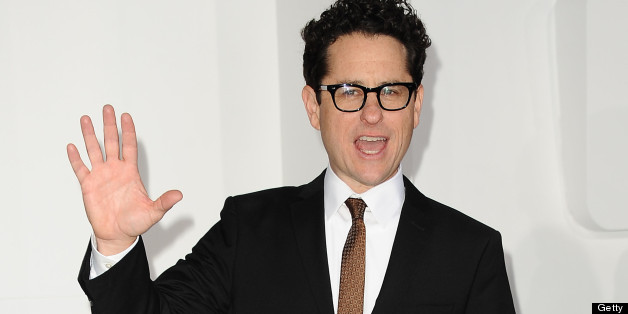 J.J. Abrams is still directing "Star Wars: Episode VII," this despite a big rumor circulating the web on Monday that he was leaving the project.
"There is no truth to the rumor," a representative for Lucasfilm told IGN. "J.J. is having a great time working on the script and is looking forward to going into production next year." "Star Wars: Episode VII" is set for an unspecified 2015 release date.
The idea that Abrams was exiting the highly anticipated feature was first proposed by Devin Faraci at Badass Digest. In a piece about which screenwriters may be hired to work on the third "Star Trek" film, Faraci noted chatter at Comic-Con last weekend was that Abrams had considered putting "Star Wars" in his rear-view mirror. After some sites started picking up the speculation as reported fact, Faraci amended the original post: "I just want to make it clear that I never said Abrams is leaving," Faraci wrote. "I'm just saying that I have heard rumors from MANY sources that he's been considering/threatening it."
The accuracy of that gossip aside, Abrams has had nothing but high praise for the franchise in public.
"We are working on some incredibly exciting stuff," Abrams said to The Los Angeles Times back in April. "It is very strange to be discussing this world and not just with friends of mine at a party being idiot geeks but to be discussing it with other storytellers and filmmakers, some of whom actually worked on the originals. [Lawrence] Kasdan is involved, to be working with [Kathleen] Kennedy, since before I got in the business [that] is something I was hoping I would get to do."
For more from Faraci, including that bit about the "Star Trek" writers, head to Badass Digest.
PHOTO GALLERY
Comic-Con 2013