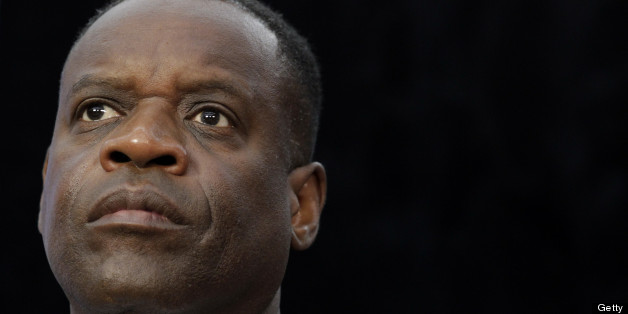 Kevyn Orr may not have been announced as the choice to become Detroit's emergency manager until March, but he was discussing potential bankruptcy plans with Gov. Rick Snyder as early as January.
Activist Robert Davis obtained emails between the emergency manager, his coworkers at the Jones Day law firm and Snyder in an attempt to have Orr removed from office. He told the Detroit News that the emails suggest Snyder violated the Open Meetings Act when hiring an emergency manager, a law stipulating that most government meetings should be announced and open to the public.
According to the Detroit Free Press, Jones Day lawyer Dan Moss told Orr in January bankruptcy was a good option for Detroit.
"It seems that the ideal scenario would be that Snyder and (Mayor Dave) Bing both agree that the best option is simply to go through an orderly Chapter 9," Moss wrote. "This avoids an unnecessary political fight over the scope/authority of any appointed emergency manager and, moreover, moves the ball forward on setting Detroit on the right track."
Davis told the Detroit News that Orr and Snyder's references to bankruptcy in January call into question whether Orr negotiated with creditors in good faith before filing for Chapter 9 protection.
"It clearly indicates from day one ... the decision (to seek bankruptcy) was already made," he told the Detroit News.
Orr Spokesman Bill Nowling blasted Davis in a statement sent to The Huffington Post.
"The emails mentioned by Mr. Davis show nothing more than the proper due diligence between the city, a potential vendor and a candidate for emergency manager," the statement reads. "The notion that a Chapter 9 filing was a forgone conclusion is absurd. Kevyn Orr held more than 100 meetings with creditors, stakeholders and unions in the last three months before deciding that the best course for restructuring the city was to seek federal bankruptcy protection."
Davis is no stranger to controversy himself. The AFSCME union activist has been federally indicted for allegedly stealing $125,000 from the troubled Highland Park Schools and filing four years of false tax returns.
The allegations by Robert Davis join cries of protest from union members and litigation from Circuit Court that called the bankruptcy filing "unconstitutional."
Last Friday, Ingham County Circuit Court Judge Rosemary Aquilina issued a temporary injunction, arguing that Snyder rushed into bankruptcy court while preparing to cut pensions, which are protected in the Michigan Constitution. Some pensioners are also ready to argue in court that the speed of Detroit's filing shows that the city didn't negotiate in good faith, reported Bloomberg News. That's one of the requirements of Chapter 9 bankruptcy.
Speaking at an AFSCME council meeting Monday, state Rep. Tim Greimel (D-Auburn Hills) also accused Orr and Snyder of not negotiating in good faith, reports Crain's Detroit Business.
"Most troubling of all, I think they decided from the get-go that they wanted bankruptcy to be the outcome," Greimel said. "They decided that they were going to go this route."
Protesters plan to demonstrate against the bankruptcy outside the Coleman A. Young Municipal Center, Detroit's City Hall, on Friday at 12:30 p.m.

BEFORE YOU GO
PHOTO GALLERY
Whistleblowers Everyone Ignored