Another woman has come forward accusing San Diego Mayor Bob Filner of making unwanted sexual advances.
Political consultant Laura Fink told KPBS News in an exclusive interview Tuesday that when Filner was a congressman, he made an inappropriate joke while patting her "posterior" at a fundraiser during the time she was working for him.
The mayor's former communications director, Irene McCormack Jackson, filed a sexual harassment lawsuit on Monday, accusing the mayor of asking her, "When are you going to get naked? Come on and give me a kiss."
Filner argued that he did not believe the lawsuit's claims to be valid. According to Reuters, Filner previously acknowledged that he had "failed to fully respect the women who work for me and with me, and that at times I have intimidated them."
A source close to Fink provided HuffPost with an email Fink wrote to Filner in 2005, asking for an apology for the incident.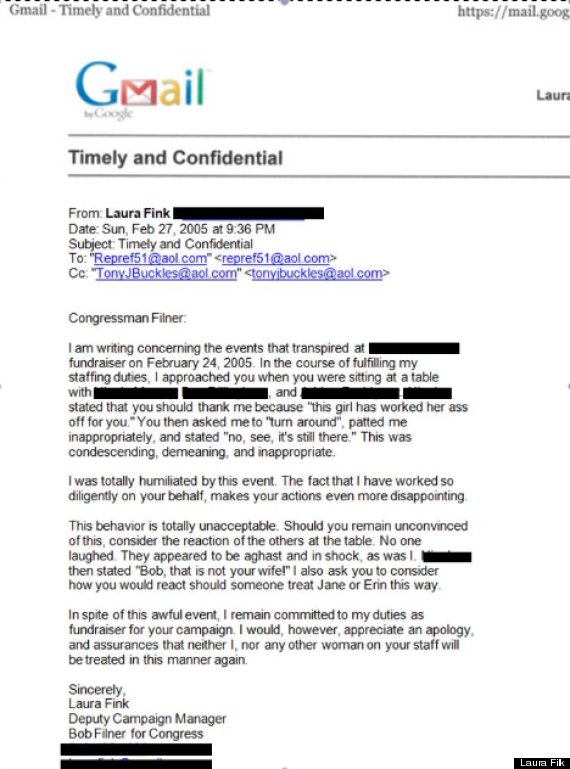 Ryan Grim contributed reporting. Read more from KPBS here.
BEFORE YOU GO
PHOTO GALLERY
Political Sex Scandals