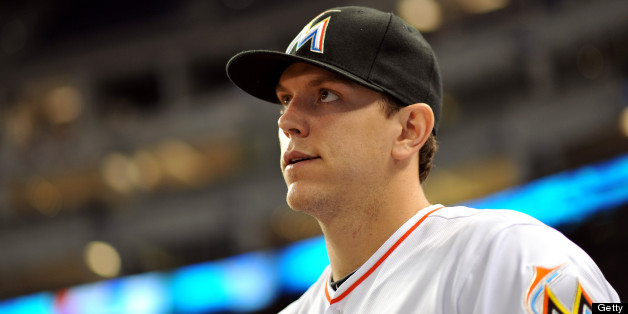 The Marlins shouldn't have anything to worry about regarding potential performance-enhancing drug suspensions, according to Miami's Logan Morrison.
Clark Spencer of the Miami Herald caught up with the Marlins' first baseman before their game on Monday and asked about his take on Ryan Braun's suspension. Morrison pointed out the Marlins' recent struggles on offense as proof that they're PED-free.
Logan Morrison: "You know we're clean. We haven't scored a run in 37 innings." #marlins #braun

— clarkspencer (@clarkspencer) July 22, 2013
As of Monday afternoon, the Marlins had failed to score a single run throughout 37 innings overall -- the longest streak in the majors since the 1985 Houston Astros, according to STATS via the Associated Press.
Just a few hours after Morrison's comment, Giancarlo Stanton hit an RBI double in the first inning of a game against the Rockies. The Marlins went on to win 3-1.
BEFORE YOU GO
PHOTO GALLERY
Twitter Reactions To Braun's Suspension