Megan Fox certainly knows how to command a set.
Fox squeezed into a pair of tight skinny jeans and grabbed her microphone while filming "Teenage Mutant Ninja Turtles" in New York City Monday. The 27-year-old, who plays reporter April O'Neil, looked every bit the part as she covered a "story" in front of a huge crowd of onlookers in Times Square.
Although her outfit wasn't ideal for the muggy Manhattan weather, the actress did have an umbrella handy.
Fox joined the "TMNT" team back in February. Despite the fact that Michael Bay -- whom she had a falling out with after she likened him to Hitler during her "Transformers" run -- is producing the flick, she seemingly patched things up with the action-movie director. Jonathan Liebesman, who is at the helm of the "TMNT" project, was able to convince Fox to take the role of O'Neil by wowing her with the storyboards, according to The Hollywood Reporter.
"TMNT" is set to hit theaters in summer 2014.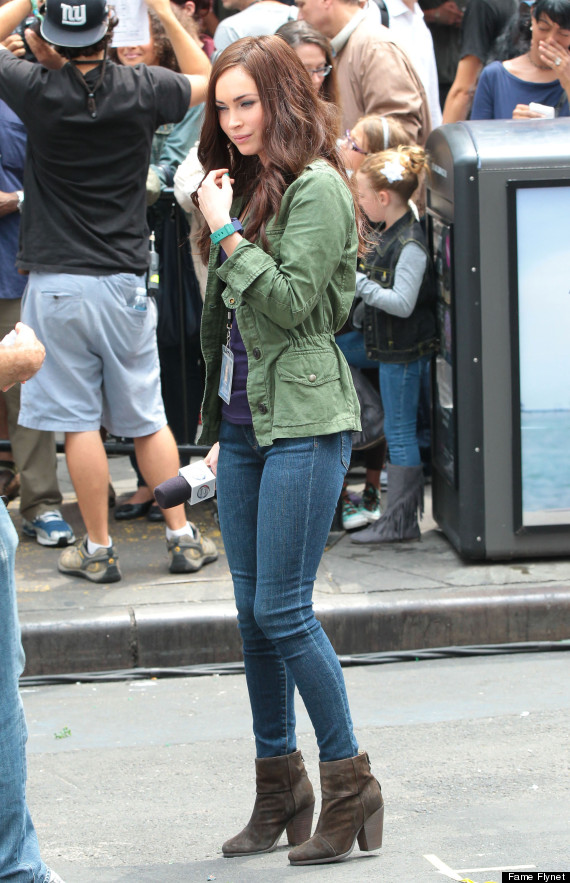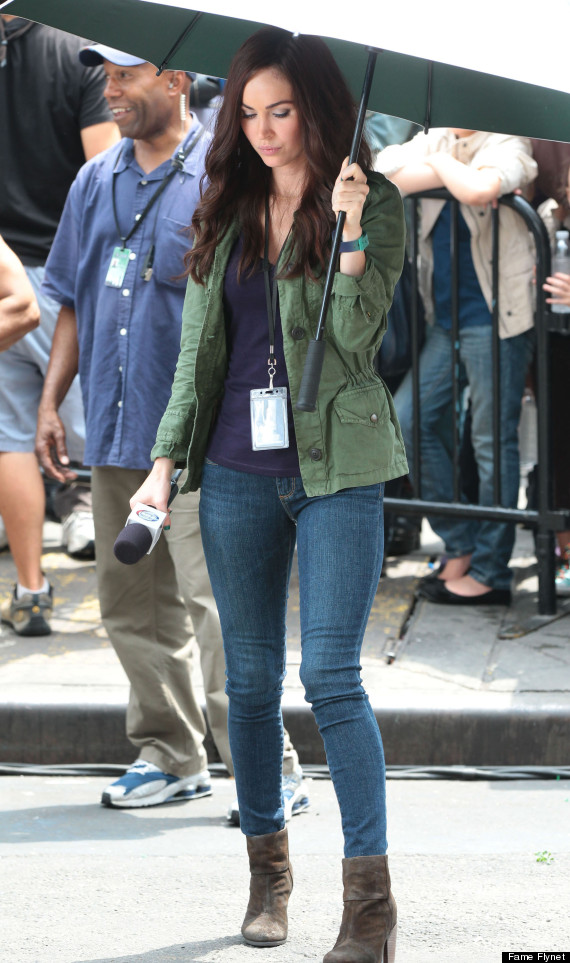 BEFORE YOU GO