The bitter feud between The Weinstein Company and Warner Bros. over Lee Daniels' "The Butler" ended on July 19 with but a whimper: The MPAA ruled that TWC could call the upcoming historical drama "Lee Daniels' The Butler," thus concluding one of the strangest title fights in recent history. (For more on all the he said, he said, check out earlier HuffPost Entertainment coverage here.)
With the new title in place, it's not surprising that The Weinstein Company hustled out fresh marketing materials that comply with the ruling. On Monday, the first poster for "Lee Daniels' The Butler" was released. It looks pretty familiar (original on left):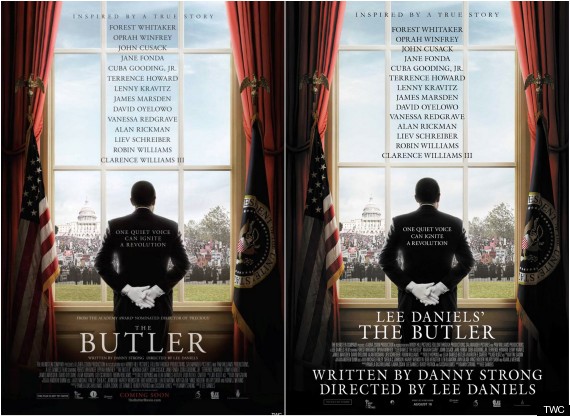 "Lee Daniels' The Butler" is out on Aug. 16.
BEFORE YOU GO
PHOTO GALLERY
Celebrity News & Photos