"Easy Rider," the 1969 motorcycle movie starring Peter Fonda, is iconic for its American road imagery. Yet its lead actor, producer and co-writer isn't too keen on having his face immortalized in association with the film -- without his permission, at least.
Fonda filed a lawsuit against Nordstrom and Dolce & Gabbana on Friday, Hollywood blog The Wrap reports, for selling t-shirts featuring Fonda's image and the "Easy Rider" logo. The Dolce & Gabbana-designed tees were sold at Nordstrom for $295, according to Women's Wear Daily. Fittingly, Fonda's lawyers tell The Wrap that the actor is "asking for compensatory damages 'in an amount not less than $3,000,000,' plus interest, attorney's fees and punitive damages."
The shirts are no longer available on Nordstrom's website, and a spokeswoman for the retailer says they're "aware of the lawsuit and are reaching out to our vendor to determine next steps." Seems like Peter's not such an easy rider, after all. Check out the controversial tee below. How do you think this story will conclude?
The t-shirt: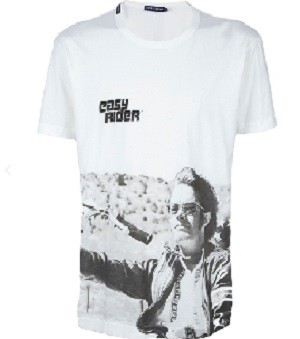 Fonda in "Easy Rider":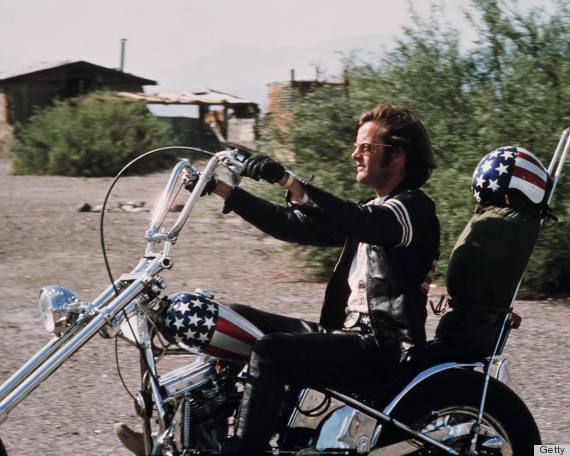 UPDATE: Dolce & Gabbana issued the following statement on Wednesday, regarding Fonda's claims:

The Dolce&Gabbana Group states that it was not aware of any legal action undertaken by Mr. Peter Henry Fonda until it was published on various media outlets. Furthermore, the Group has not been informed of the terms of this alleged legal action as, up until today, it has not been officially notified in this sense. However, the Dolce&Gabbana Group states that the Icon T-shirts project dedicated to the movie "Easy Rider" (as well as for all its past editions), and part of the Dolce&Gabbana Fall/Winter 2012/13 collection, was made possible through a legal contract in which the Company acquired the rights of usage of a selection of images taken from said movie.
More products that got people angry:
PHOTO GALLERY
Controversial Products
Want more? Be sure to check out HuffPost Style on Twitter, Facebook, Tumblr, Pinterest and Instagram at @HuffPostStyle.