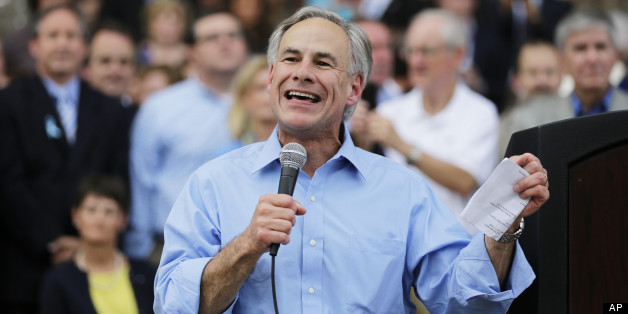 With his wife and in-laws standing on the stage, Attorney General Greg Abbott last week highlighted his ties to the Hispanic community as he announced his gubernatorial campaign in San Antonio.
Abbott talked about his wife's Hispanic heritage and said he's grown to understand that culture during their 31-year marriage.
"It was a joining of hands, but it was also a joining of families," he said. "But more important than our marriage was a uniting of cultures: my Anglo heritage and Cecilia's Irish and Hispanic heritage."
BEFORE YOU GO
PHOTO GALLERY
Dumbest Commentary About Latinos In 2012