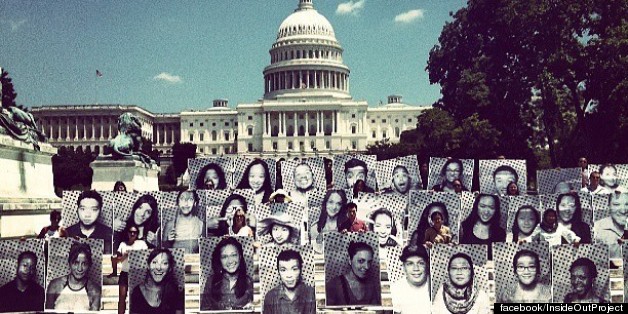 Sign a petition. Call your congressman. Go to a town hall meeting. These are a few of the things you can do to show your support for immigration reform.
But with the House basically sitting on reform until September -- at the earliest -- immigrant rights supporters are looking for creative ways to empower and expand their base.
That's where the mobile art project "Inside Out 11M" comes in. The campaign is heading to at least 20 cities this summer to put a human face on immigration reform, telling stories with images instead of political slogans.