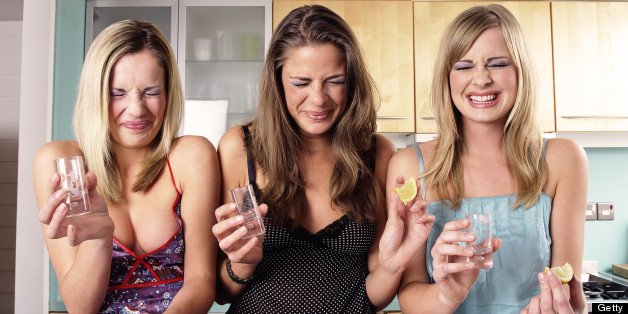 Happy National Tequila Day. In case you haven't maxed-out on margaritas yet this summer, be sure to check out our favorite 10 tequila bars in Los Angeles below. Tequila is a divisive alcohol -- some are very loyal to their brands and enjoy it like a fine wine. Others can't bear the smell of it and usually blame "college" for their aversion. But when George Clooney speaks, we listen. The Hollywood star teamed up last year with Cindy Crawford's husband to create their own line of tequila. How are you celebrating this year?
Other fun facts: The Guinness World Record for the most expensive bottle of tequila ever sold was the Platinum & White Gold Tequila bottle. It cost an eye-popping $225,000.
Things were a little different in the early 1900s: the 1918 flu epidemic is commonly referred to as contributing to a tequila upsurge in Mexico as doctors advised the sick to drink tequila, lime, and salt as a remedy.
George Carlin once said, "One tequila, two tequila, three tequila, floor." But as MTV classily points out, "You're supposed to sip good tequila slowly, not down it in a shot." Guess it depends how much time you have.
Please remember to drink responsibly. Taxis and Uber do the body good.
PHOTO GALLERY
LA's Best Tequila Bars