Who hasn't dreamed of living on their own private island? But the downside: being far away from society, i.e., jobs, which are, paradoxically, that much more important once you're spending gobs of money on your isolated getaway.
Friends, would-be island-buyers, we've resolved the paradox.
Maryland's Brewer's Island -- or Brewers Island; it's spelled both with and without the apostrophe in various reputable places -- is on the market for $650,000.
Story continues below...
PHOTO GALLERY
Brewer's Island
The 1-acre property has been on and off the market for a number of years now, and had $200,000 taken off the listing price in mid-July.
The island features a bird sanctuary and two cottages -- in case you need some extra space, once you're on your private island -- along with a boat dock and pier, and an undeveloped stretch along the waterfront. It's also got this completely fantastic-looking porch, built around a tree: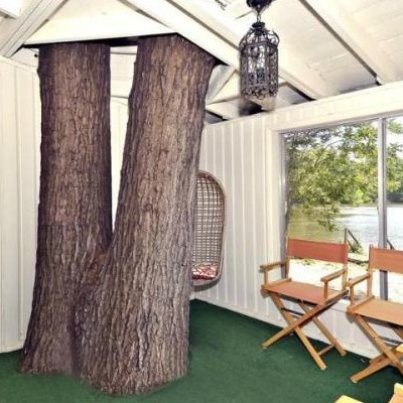 There's a reputed tie to the Underground Railroad but some vulnerability to climate change, as well.
And, sigh, should real-life occupations still concern you, Brewer's Island is just about 40 miles from D.C., 11 from Baltimore.
BEFORE YOU GO
PHOTO GALLERY
Top 10 Private Islands In Florida