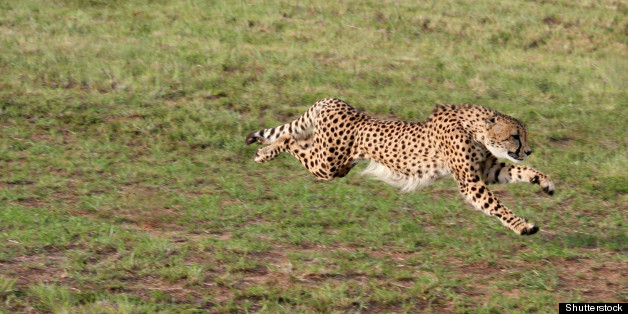 Chris Johnson of the Tennessee Titans and Devin Hester of the Chicago Bears are fast. But are they a match for a cheetah?
The NFL speedsters raced a cheetah for a "Man vs. Cheetah" special to air on Nat Geo Wild in November, The Wrap reports.
The competition included sprint and agility races, with a barrier between man and beast. "I wanted to go up against the fastest in the world and test myself, and this was it!" Johnson told the website.
Johnson has run an official 4.24-second 40-yard dash -- currently the NFL's best time for that distance.
Cheetahs are the world's fastest land mammals, able to accelerate from 0 to 64 miles an hour in three seconds, according to the World Conservation Society. One ran 100 meters from a still start in 5.95 seconds for a recent National Geographic video shoot.
It seems any straight sprint would be a mismatch: The cheetah would -- ahem -- eat Johnson and Hester for lunch.