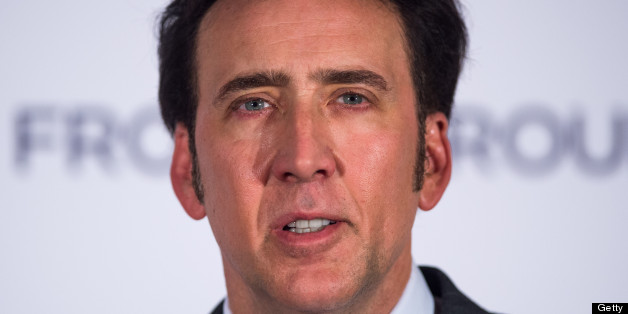 Near the top of many "must see" lists after the announcement of this year's slate at the Toronto International Film Festival is David Gordon Green's "Joe." Starring Nicolas Cage (the team of Cage and Green by itself makes this interesting), "Joe" -- based on the late Larry Brown's 1991 novel -- is the story of a Mississippi tree poisoner who takes a 15-year-old boy named Gary (Tye Sheridan) under his wing. Set in the rural South, Green uses the word "brutal" more than once to describe the film.
During a recent press tour for Green's new film -- the Paul Rudd, Emile Hirsch Sundance hit "Prince Avalanche" -- he gave us a quick sneak preview of what we might expect out of "Joe" and Nicolas Cage's performance.
I'm looking forward to the collaboration between yourself and Nicolas Cage.
It went awesome. He's incredible.
He's an interesting fellow.
Oh, to say the least. No, I really enjoyed him. It was a wonderful experience.
What kind of tone should we expect out of "Joe"?
It's very ... you know, it's based on a kind of contemporary Southern gothic novel by Larry Brown called "Joe" and it's pretty brutal. It's a brutal character. I mean, it's just a great character piece. It's a dark character piece. A very tormented guy -- as Nic knows so well. But, it's kind of about his discovery of himself through the eyes of his kid that he kind of takes on as a co-worker.
It's interesting when Nic Cage does a role like this.
All of the big Nic Cage fans of the world I think are going go bananas. I mean, the intimacy of this and the eccentric qualities of this really humanizes an amazing sequence of events in this tree poisoner's life. Yeah, a brave, brave dude.
Mike Ryan is senior writer for Huffington Post Entertainment. You can contact him directly on Twitter.
PHOTO GALLERY
Celebrity News & Photos