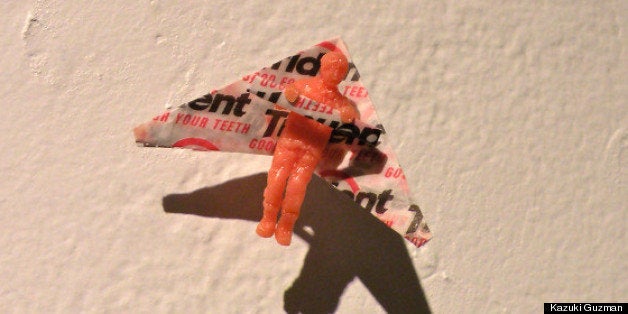 Artist Kazuki Guzmán sees art in even the most mundane objects.
His inspirations arise from everyday events: a trip to the antique store, revisiting children's books, grocery shopping. With the notion of play at the center of his artwork, he crafts intricate and exquisite sculptures from unusual mediums, including bananas, gum, toothpaste and pork chops.
"Art does not only belong in galleries, museums, or institutions," Guzmán explained in an email to The Huffington Post. "That is, there are so many things and moments in our daily lives that can be considered art. My work as an artist is to visualize the invisibles, and bring forms to the intangibles."
Take a look at Guzmán's transformations in the gallery below:
BEFORE YOU GO
PHOTO GALLERY
Kazuki Guzmán