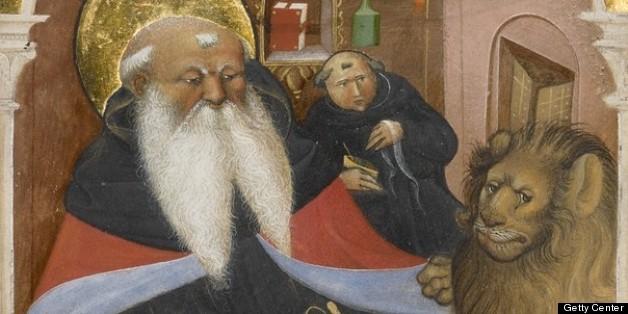 "Miracles and Martyrs," an upcoming exhibition at The Getty Center, travels back to the fifteenth century when saintly hallucinations and holy self-sacrifice were vital aspects of medieval Christian life.
Including a rich collection of manuscripts, prayer books and biographies, the show deigns to illuminate the weighty role of sainthood in the Middle Ages. Torture, pain and death are on display for all to see, giving a slightly devilish glimpse into the holy realm of sainthood.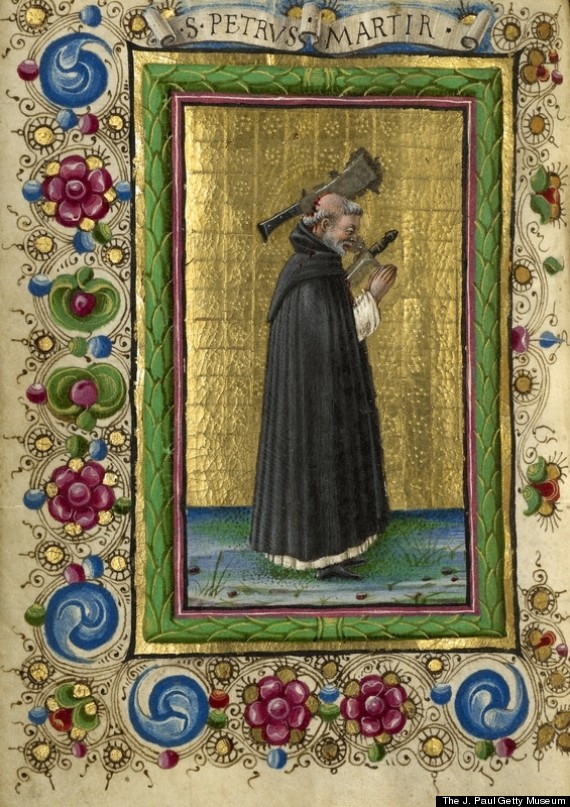 In The Getty's darkly entrancing exhibition, ideals of charity, piety and devotion are translated in shimmering gold leaf and decorative iconography. Moments of horrific violence are paired with a dreamlike aesthetic, illustrating a divine connection to the world beyond. We have to say, no matter how shocking contemporary art tries to be today, nothing rattles our bones quite like a haunting depiction of Saint Sebastian.
"Miracles and Martyrs: Saints in the Middle Ages" will be on view from September 3, 2013 until March 2, 2014 at the Getty Center in Los Angeles. In the meantime see a preview in the slideshow below.
PHOTO GALLERY
Miracles and Martyrs