This is what happens when a nudist club goes en masse to view a nude art exhibition. The results are glorious.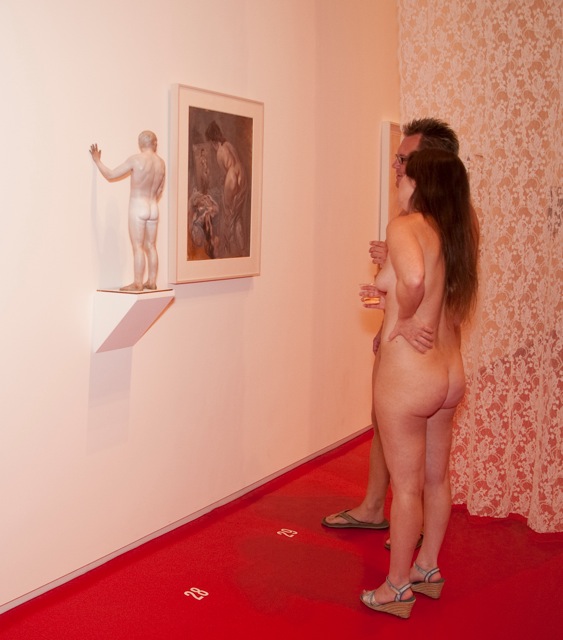 On July 20 the Southern California Naturist Association took a field trip to the El Segundo Museum of Art to view an exhibition revolving around the naked body. What better way to fully understand the nude-centric artworks than to be in the buff oneself?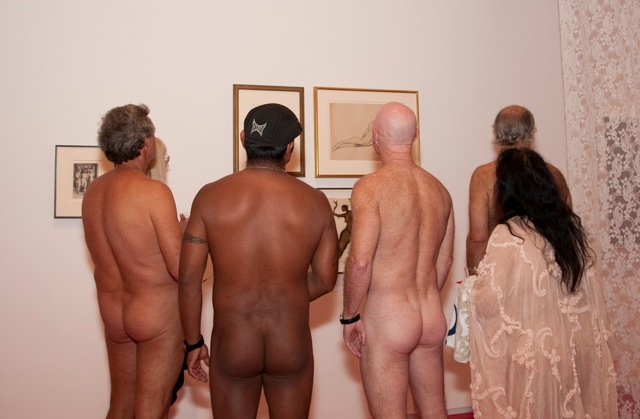 "The exhibit is called 'Truth' because of the truth the artists see in the nude body," SCNA president Rolf Holbach explained in a phone conversation with The Huffington Post. "When you are viewing the artwork as your true self you can relate a little better to the artwork. For us it enhances the experience. It was wonderful to be able to be there without clothing."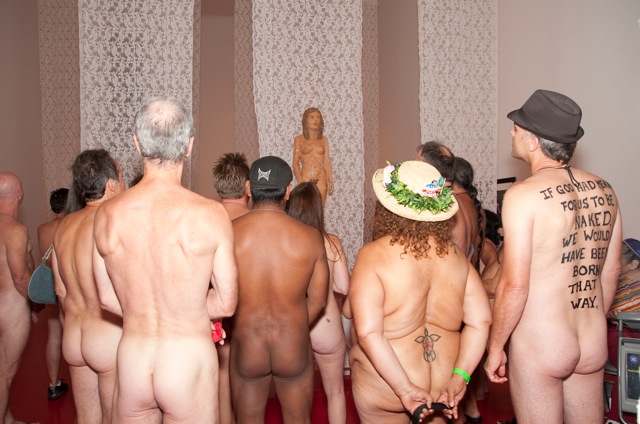 Over 50 participants gathered for the unconventional museum experience, all abiding my the SCNA motto "nude is not lewd." Next up for the San Fernando Valley-based association? The members are turning from an artistic state of mind to an athletic one and going bowling. We wonder how bowling alleys compare to notoriously drafty museums.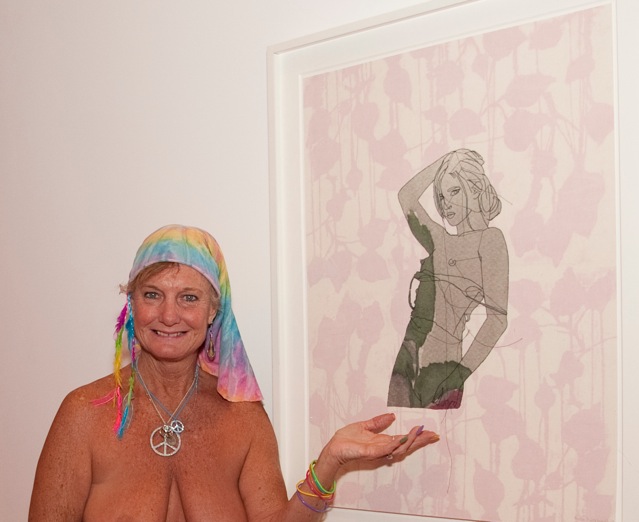 The ESMoA isn't the first museum to open its doors to the scantily clad. Last year Vienna's Leopold Museum caused a stir when it allowed nude visitors to tour its racy "Nude Men" exhibition.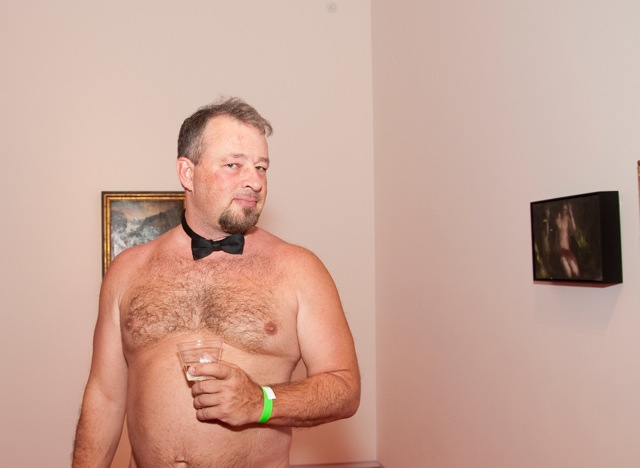 Check out the rest of the NSFW museum experience below and let us know if you'd ever take it off for the sake of art in the comments.