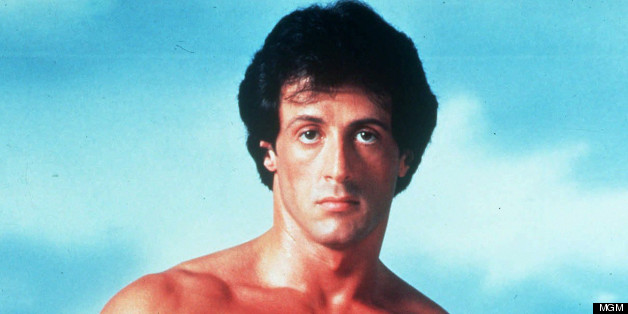 Eye of the tiger, man: Deadline.com reports that "Fruitvale Station" director Ryan Coogler and star Michael B. Jordan are in negotiations to reunite for a Rocky Balboa spinoff movie called "Creed." The film would also feature original star Sylvester Stallone in a supporting role as Jordan's onscreen trainer and mentor.
According to Deadline.com, Jordan would star as the grandson of Apollo Creed (Carl Weathers), Balboa's greatest opponent and friend. (Creed died in "Rocky IV" at the hands of Ivan Drago.) Stallone's Rocky would act as the de facto Mickey of the piece, training the youngster on how to fight.
Deadline.com notes that this is a passion project for Coogler, this despite "Creed" being the seventh entry in the "Rocky" franchise. For his part, the director had previously stated that hoped to make a "personal story" set in the world of high school football as his next feature.
Jordan, meanwhile, had been rumored to play Johnny Storm in the upcoming "Fantastic Four" reboot that Fox is planning.
"I mean, if it were to happen, would I shy away from the moment? Of course not. It would be really cool," Jordan told HuffPost Entertainment about the possibility of playing Johnny Storm. "I grew up reading comic books, being a big Marvel and DC fan, and if I had the opportunity to play a role like that, of course I would. Like, who wouldn't? I don't care if I was Asian or blue or brown or green or red. It doesn't matter." Storm has traditionally been portrayed as Caucasian in the "Fantastic Four" comics and feature films.
Coogler and Jordan have made a splash this summer with "Fruitvale Station," a drama about Oscar Grant, a 22-year-old who was shot and killed by a Bay Area Rapid Transit police officer on New Year's Day in 2009. Jordan, who has also starred on "The Wire" and "Friday Night Lights," has been rightly hailed as a breakout star for his performance. As he told HuffPost Entertainment, it's his goal to reach Hollywood's A-list.
"I've always wanted to break down barriers, you know?" he said. "I want the script that Ben Affleck or Leonardo DiCaprio couldn't do because of scheduling. I want that one. I want those types of roles."
For more on "Creed," head to Deadline.com.
[via Deadline.com]
BEFORE YOU GO
PHOTO GALLERY
'Fruitvale Station'