Just when you thought Selena Gomez's shorts could not possibly get any shorter, they did.
The 21-year-old made an appearance on "The Tonight Show with Jay Leno" Tuesday night to perform her latest single, "Slow Down," for the Los Angeles crowd.
Working a more sultry vibe, Gomez opted for a pair of teeny leather hotpants that showed her lean legs. She topped off the look with a tiny bra top covered by a long, lacy overlay and gladiator-style boots.
The former Disney star certainly is all grown up. She enjoyed her first legal drink Monday when she turned 21. She chose a shot of Jack Daniels and wound up being "a little bit" hungover the next day. Although she partied with Lily Collins last week, Gomez's real birthday party is happening this weekend. She decided to have a gypsy-themed bash.
"We're gonna have little skirts and things people can put on; Henna tattoos and, you know, belly dancers. So kind of do the whole thing. It'll be fun," she told Leno.
Gomez's solo debut album, "Stars Dance," dropped Tuesday. Her tour kicks off in August.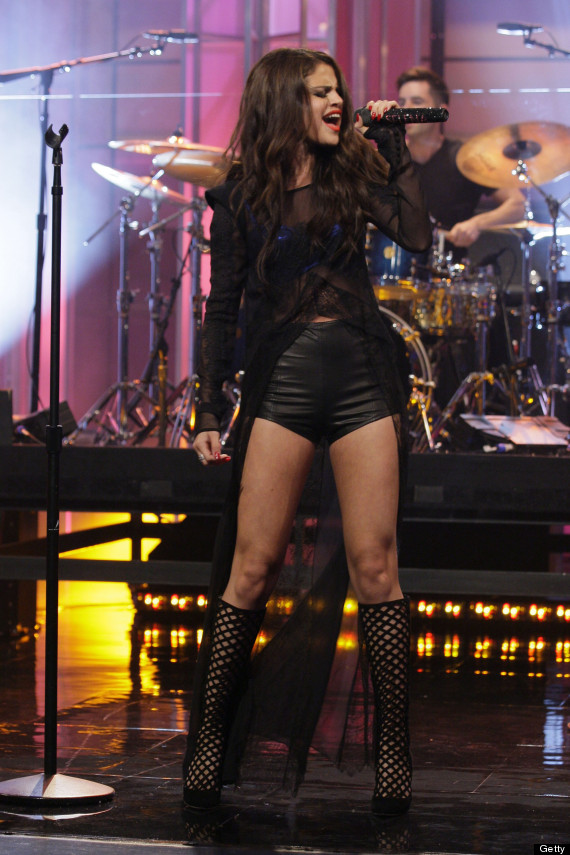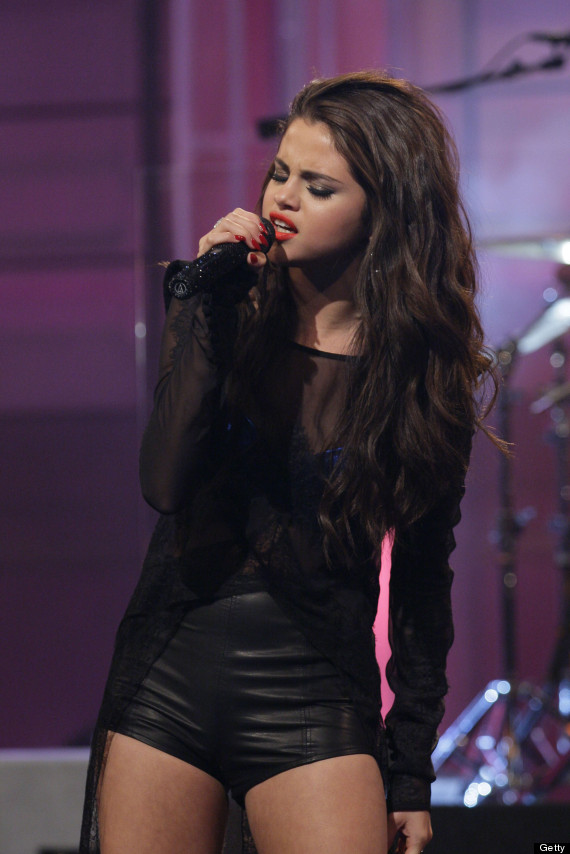 BEFORE YOU GO
PHOTO GALLERY
Shorts So Short They Can Double As Briefs