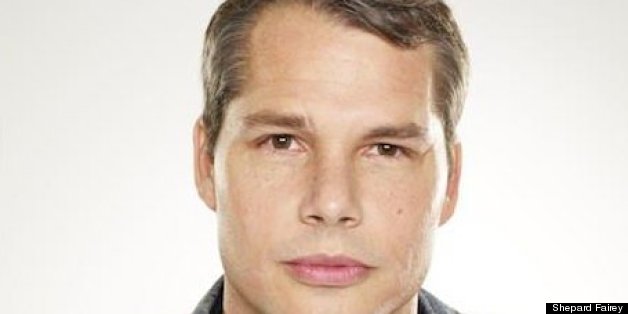 Los Angeles Unified on Tuesday unveiled its final public arts project under a recent campaign -- a bold graphic by contemporary artist Shepard Fairey that will be displayed on bus wraps and hundreds of billboards promoting the importance of creativity in education.
Fairey's design titled "Create Your Future" is the last of three installments in the #ArtsMatter campaign organized by the nonprofit L.A. Fund for Public Education. Fairey drew his inspiration for the graphic from hundreds of responses from LAUSD students who answered his query, "What does the world look like when you take away the things that limit you?"
His graphic includes a leaf to symbolize green energy, a diamond to represent material and financial success and a peace sign. Fairey said he chose symbols that represent the L.A. Fund's commitment to "empowerment and future possibilities through creativity."
As part of the campaign, residents are asked to post tweets and Instagram pictures of the buses and billboards to @LAFund with the #ArtsMatter hashtag.
The L.A. Fund previously sponsored public artwork by Barbara Kruger and John Baldessari. It also has pledged $750,000 to fund arts integration programs at LAUSD schools over the next three years.
barbara.jones@dailynews.com