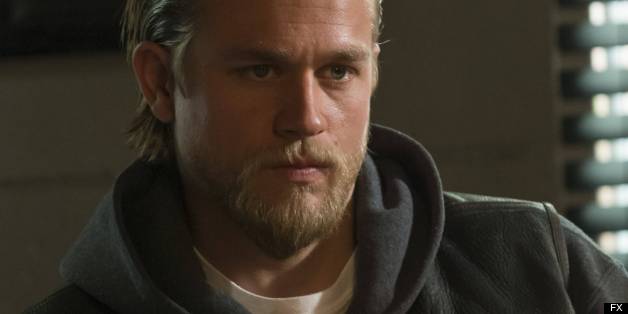 "Sons of Anarchy" Season 6 is only a few months away.
The new season of the hit biker drama will kick off with a special 90-minute episode on FX on Tuesday, September 10.
Having framed Clay (Ron Perlman) for the murder of Damon Pope (Harold Perrineau), "Sons of Anarchy" Season 6 begins with Jax's (Charlie Hunnam) leadership uncontested, but his family life is suffering from his single-minded pursuit of John Teller's (Nicholas Guest) vision. Jax has to find a way to keep Tara (Maggie Siff) from going to jail for conspiracy to commit murder while rebuilding SAMCRO and breaking from the cycle of violence and greed that ultimately led to his best friend's death.
"I really wanted to get to a place where perhaps Jax realizes that he's better at being an outlaw than he is at being a husband and a father," "Sons of Anarchy" creator Kurt Sutter told Collider of Season 6. "As much as he said he wanted to leave, perhaps he wasn't really ready to leave. So, the intent was to have this very successful, although bloody and tumultuous and painful, run as president of the club, but ultimately have all that stuff come out almost flawlessly ... While all of that was going on, on the outlaw side, all the stuff with his family was essentially falling apart ... So, at the end of it, he does one incredibly well and one incredibly bad. There's the idea of, 'Maybe I'm supposed to be doing this, and not be doing that.' I'm not saying that's where we're ultimately going to be, but in this moment, there is a sense of, 'I'm completely successful, on the one hand, and yet I've completely failed at this other thing. Maybe I'm just supposed to be doing the thing I'm good at.' That's really where I wanted to have Jax land."
And if the "Sons Of Anarchy" Season 6 promo is any indication, the new season is going to be one of the most violent ever. "None of us feel safe. Everybody on this show is like, 'Oh god. What's gonna happen?'" Siff recently told EW. "He's definitely not afraid to have terrible things happen to the people who are involved in the club ... It's gonna be drawn-out and bloody, but we're all ready for however that plays out."
"Sons of Anarchy" Season 6 premieres Tuesday, September 10 at 10 p.m. ET on FX.
PHOTO GALLERY
Fall TV 2013 In Production