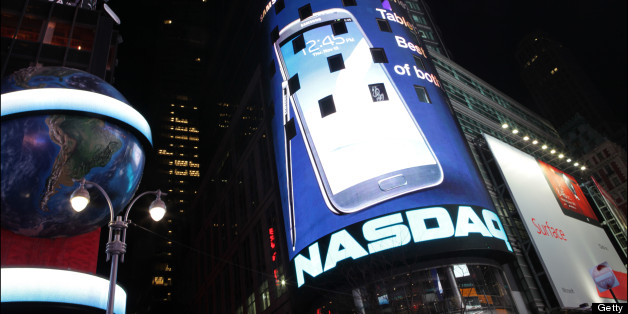 Two Russian nationals were indicted on financial hacking charges Thursday, according to court documents and a joint statement from the offices of the Manhattan U.S. Attorney and the Federal Bureau of Investigations.
Aleksander Kalinin, 26, who is also known as "Grig" or "tempo," is accused of illegally accessing and installing malicious software on NASDAQ computers from 2008 through 2010. (Prosecutors say the NASDAQ trading platform was not harmed, the Associated Press reports.)
In a separate indictment, Kalinin and Nikolay Nasenkov, 31, were charged in a plot to steal account information by hacking U.S.-based financial institutions Citibank and PNC Bank. They are accused of then using the stolen information to withdraw millions of dollars from more than 800,000 bank accounts between 2005 and 2008.
Both face charges including bank fraud, conspiracy to commit access device fraud, aggravated identity theft and conspiracy to commit computer intrusion. The men remain at large.
In yet another case, five men -- including Kalinin -- were charged in the largest financial hacking scheme in U.S. history. The alleged crimes included hacking about 160 million debit and credit cards throughout a seven-year period, CNN Money reports.
Three other Russians -- Vladimir Drinkman, Roman Kotov and Dmitriy Smilianets -- and Ukrainian Mikhail Rytikov are defendants in the case.