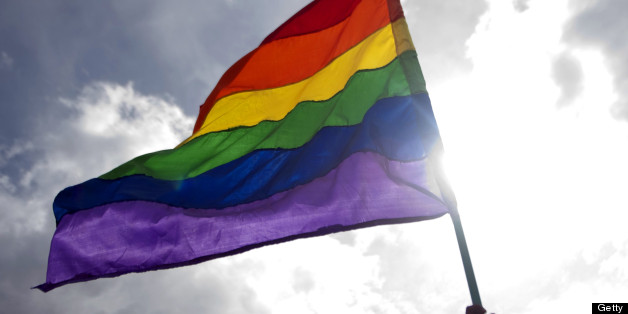 In the settlement of a complaint filed by the National Center for Lesbian Rights, the federal government announced Wednesday that a California school district will now give transgender students all the same rights and privileges as other students.
In October 2011, the NCLR filed a complaint with the U.S. Department of Education's Office of Civil Rights and U.S. Department of Justice's Civil Rights Division on behalf of a transgender student from Arcadia Unified School District.
The complaint maintained that several of the school's policies caused routine discrimination of the student -- who was born a female but lives as a male -- and interrupted his ability to learn.
Now the federal government has worked out a resolution with the school district that would give transgender students –- as well as other students who do not conform to sex stereotypes -- the same privileges and rights as their peers. The resolution also says the district will give staff additional training and provide extra support to transgender students if needed.
Specifically, the agreement maintains the transgender student in question must be treated as a boy in all respects, including being allowed to use male-designated facilities at school and on school-sponsored trips. The student's transgender status will also be kept confidential.
The 2011 complaint explained the transgender teen was not allowed to use the boys bathroom or locker room and was forced to use a private bathroom in the nurse's office. Because the nurse's office was not only across campus but often locked after school, this arrangement disrupted his school day, prevented him from participating in extra-curricular activities and resulted in ridicule from peers, according to a press release from the NCLR.
In response to the resolution, the student said that he was "glad that my school district has agreed to put in place the protections that I, and other transgender students, need to feel safe and welcome in school. Knowing that I have the school district's support, I can focus on learning and being a typical high school student, like my friends," according to the release.
The resolution comes in the same month that California lawmakers signed a bill that would require K-12 schools to give transgender students equal access to school teams and bathrooms based on their gender identity. Gov. Jerry Brown has yet to sign this legislation into law.
BEFORE YOU GO
PHOTO GALLERY
LGBT Athletes