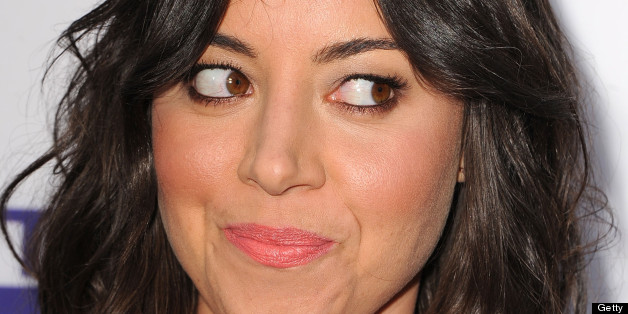 By Michael Lopez

It looks like part-Latina actress Aubrey Plaza is ready to dive right in to R-Rated territory. Her new movie, The To-Do List, focuses heavily on sex, which is a topic Plaza freely spoke about in a new interview.
Aubrey was quick to point out the movie's more "awkward" scenes which included intimate moments with Superbad's McLovin' and some female pleasure jokes.
"I think masturbating was pretty awkward because I didn't' have anyone else to lean on," she told The Daily Beast. "I just had myself. That was awkward."
Plaza delved into several more topics in the lengthy Q&A, including an odd encounter with Ryan Gosling and a health crisis that happened when she was 20-years-old.
"I had a stroke when I was 20. There was nothing leading up to it; it was completely a freak thing," she revealed. "It's just something that happened and doesn't really affect me on a daily basis, but it's definitely one of the scariest things that's ever happened to me."
Thankfully Aubrey is now A-Ok and delivering some major LOLs in The To-Do List.
Read more Blogamole's News and Chisme here.

BEFORE YOU GO
PHOTO GALLERY
Aubrey Plaza's In Her Own Words