Kids II has recalled more than 400,000 (8,500 in Canada) Baby Einstein Activity Jumpers after 100 reports of incidents including 61 injuries were reported. The sun toy that is attached to the jumper can rebound and injure infants.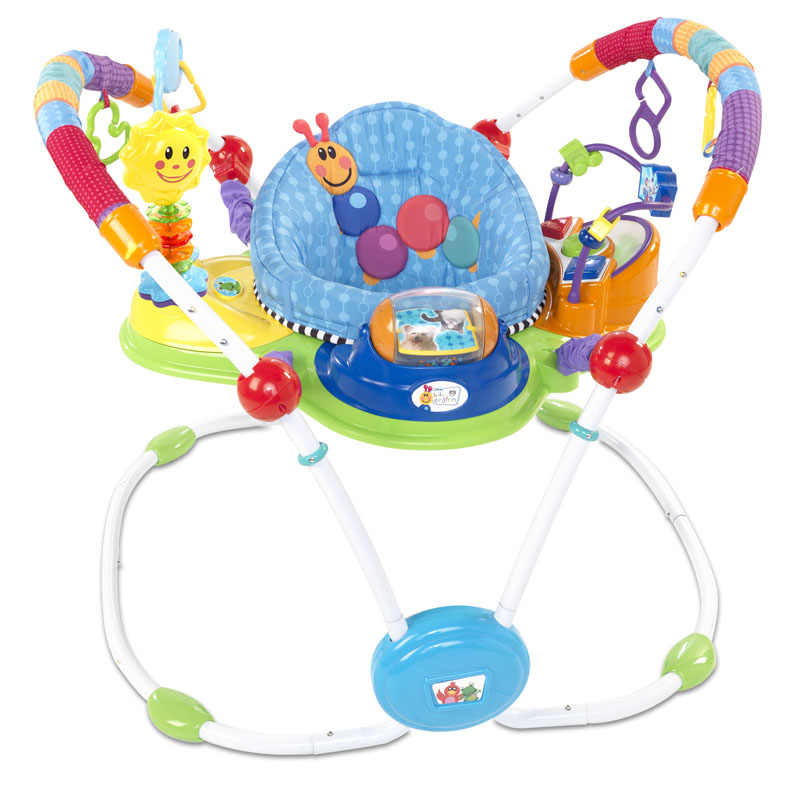 According to the Consumer Product Safety Commission:
This recall includes Baby Einstein Musical Motion Activity Jumpers with model number 90564. The model number can be found on a tag attached to the underside of the seat. These stationary activity centers have a support seat covered in blue fabric attached to a large white metal frame and include a variety of brightly colored toys surrounding the seat. The yellow sun toy is attached to the seat frame on a flexible stalk with either three or five brightly colored rings. A date code is located in the lower right corner of the sewn in label on the back of the blue seat pad. The following date codes, indicating a manufacture date prior to November 2011, are included in the recall: OD0, OE0, OF0, OG0, OH0, OI0, OJ0, OK0, OL0, OA1, OB1, OC1, OD1, OE1, OF1, OG1, OH1, OI1, OJ1 and OK1.
Owners of the jumper should stop use immediately and contact Kids II for a replacement toy attachment.
BEFORE YOU GO
PHOTO GALLERY
Recent Recalls Of Baby And Kid Products