It was a picture perfect moment that nearly turned to tragedy.
On a blazing hot Saturday earlier this month, Becki Salmon and her fiance, Matt Werner, spent a few hours in a Pennsylvania park trying to capture the ideal engagement shot.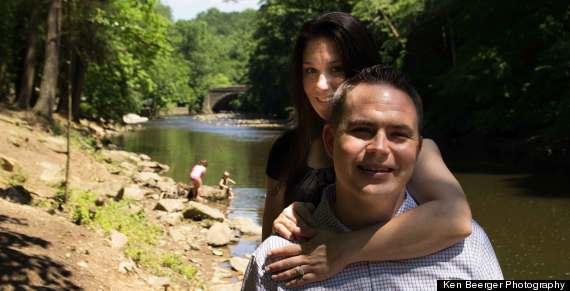 But the romantic scene took a heart-racing turn when Salmon noticed a little boy fighting for his life in the creek behind her. She immediately abandoned the photo shoot and dove into the water to help, WPVI reports.
The couple's photographer, Ken Beerger, captured each moment of the dramatic rescue as she pulled the boy out to safety.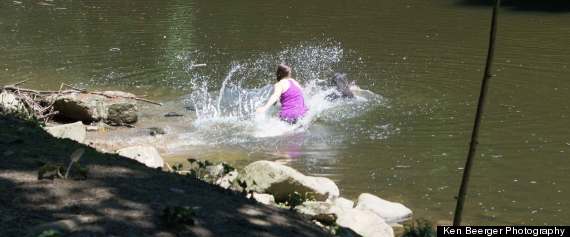 "If I would have had my wedding dress on that day, that's what I would have been in the water in," Salmon, who's a trained lifeguard and paramedic, told WPVI.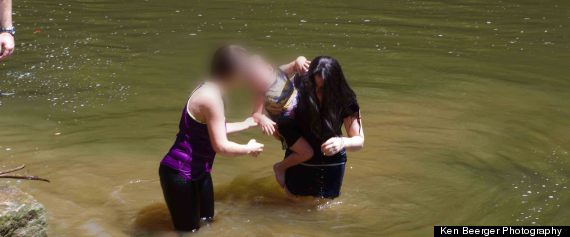 One British bride, when faced with a life-threatening situation, actually did help a guest in distress while she was already made up in her wedding dress.
When Kylie Cox noticed that a friend had stopped breathing while dancing at her wedding, she immediately started performing mouth-to-mouth resuscitation until the paramedics arrived, the Mirror reported in April. Cox and her new husband then left their reception to accompany their friend to the hospital, whom they weren't sure was going to make it.
"Me and Russell spent the first night of our marriage at the hospital, because we didn't know whether our friend was going to live or die," Cox told the Mirror. "The doctors told us it was a miracle he survived.
See photos of the rescue below.
BEFORE YOU GO
PHOTO GALLERY
Bride Rescues Boy From Drowning