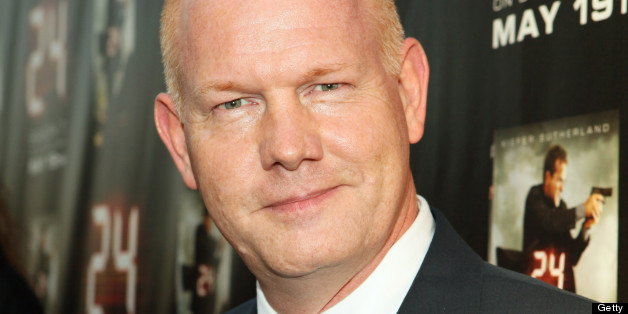 The cast of Season 6 of "Castle" is growing!
The ABC hit has added former "24" star Glenn Morshower for the second episode of the new season, TV Guide reports. The actor -- who recurred on the Keifer Sutherland drama as secret service agent Aaron Pierce -- will play Michael Reed, a former general who's determined to protect the secrets of his past.
And he's not alone: "Alphas" alum Warren Christie is also set to appear in the second episode of "Castle" Season 6 as Brad Parker, a reporter with "a penchant for uncovering stories that are detrimental to national security," Entertainment Weekly reports.
It was previously reported that "House" alumna Lisa Edelstein will have a multi-episode arc on "Castle" Season 6 as Rachel McCord, "a tough and highly-skilled Federal Investigator whose appearance plays a vital role in Beckett's decisions about her future," according to TVLine.
Beckett (Stana Katic) certainly needs all the help she can get -- she was poised to join a special task force in Washington, D.C. in the Season 5 finale until Castle (Nathan Fillion) proposed to her in the episode's final moments. Fans were thrilled at the prospect of the two getting married in "Castle" Season 6, but the cast and crew have been tight lipped.
Either way, "Castle's" Tamala Jones, who plays medical examiner Lanie Parish, is certain that viewers won't be disappointed. "I know the sixth season is going to be better than any season we've ever done. I can feel it from the cast, from the writers, from everybody," she said, according to OTRC. "Everybody is just so excited. I mean, we kind of felt like we would have another season but, we never take anything for granted down on 'Castle.'"
"Castle" Season 6 premieres on Monday, Sept. 23 at 10 p.m. ET on ABC.
PHOTO GALLERY
Castle Season 5