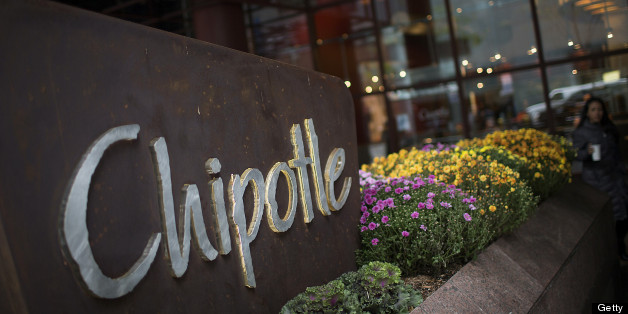 Chipotle has confirmed that it faked having its Twitter account hacked on July 21.
The fast-food company confirmed to Mashable that the series of odd and confusing tweets that were sent out over the course of an hour on Sunday were not the work of a hacker, but actually a publicity stunt attempting to garner buzz for the company's 20th anniversary campaign.
(Story continues below.)

Chipotle representative Chris Arnold explained to Mashable that while the company's Twitter account, @ChipotleTweets, normally adds about 250 new Twitter followers a day, it gained more than 4,000 followers Sunday.
The fact that the mysterious tweets weren't later deleted was a big tip-off the "hack" was bogus. Not surprisingly, those oddball tweets were also retweeted thousands of times.
The stunt is somewhat surprising for Chipotle, given that it's a company that has branded itself on its authenticity and claims to serve "food with integrity." However, this is far from the only company to pull fake a Twitter hacking. Back in February MTV and BET pulled a similar fake outs.
BEFORE YOU GO
PHOTO GALLERY
15 Things Twitter Tells Us About Humanity