It's hard to resist giving parenting advice to first-time moms or dads -- even for celebrities.
In an interview on Wednesday night, actor and father of two Hugh Jackman gave Jimmy Fallon some ideas to keep in mind while raising his new baby daughter, Winnie Rose. Saying he was honored to be Fallon's "first interview with no sleep," he also broke some harsh truths to the new dad: for instance, he's unlikely to see a new movie again anytime soon. And he shouldn't expect to be organized.
Another pro-tip, based on Jackman's failed attempts to get his son to absorb a love of sports (by doing late night feedings in front of the TV): "Whatever you want them to do, don't ever give that up, in any way. That's it. Just pretend you don't care. Whatever."
Fallon explained that it was finally clear to him why his mother had kept her hospital bracelet from the day he was born -- proudly displaying his own "inky, gross, sweaty thing that I won't take off"...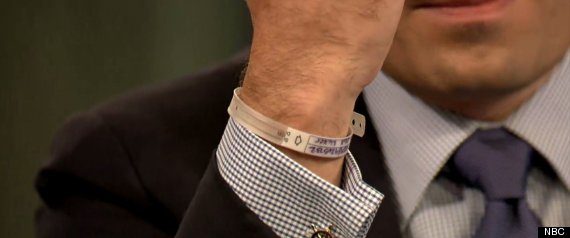 ... which prompted Jackman to share that since his two children were born, he's kept memory books for them -- and intends to bestow the presents when they're 21. In Fallon's case, we recommend a digital version that includes this great monologue from last night.
BEFORE YOU GO
PHOTO GALLERY
Dads On How Daughters Have Changed Them