 Old habits die hard.
Prank-loving "Jackass" alum Bam Margera was arrested Wednesday in Iceland for allegedly destroying a car he rented last year.
TMZ reports the MTV star went to Hertz and rented a Toyota Landcruiser, then returned the car with some wear and tear five days late in 2012. He allegedly never paid for the damage after he left ... until now.
Margera was immediately taken into custody two days ago when he flew into Keflavik Airport, but still managed to document his travels.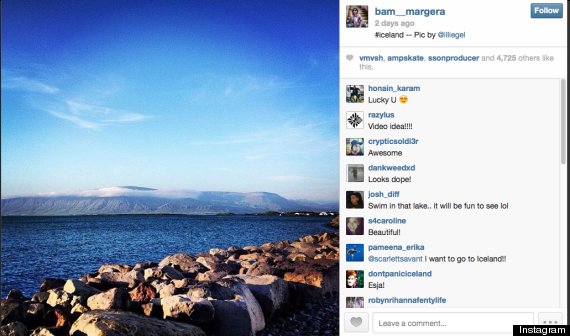 The pro skateboarder forked over $8,000 for the repairs and late fees.
In all fairness, Margera had to know this was coming. He even admitted how terribly he treated the vehicle in a post-arrest interview with Iceland news site Visir.is, where he confessed to kicking the door and spilling paint everywhere.
There seems to be no ill will from Margera as he graciously tweeted yesterday:
Iceland rocked. Off to Finland for a day off before the Nordic dates of the tour.

— Bam Margera (@BAM__MARGERA) July 25, 2013
Margera is currently abroad through August for his aptly named "FuckFace Unstoppable European Tour."

BEFORE YOU GO