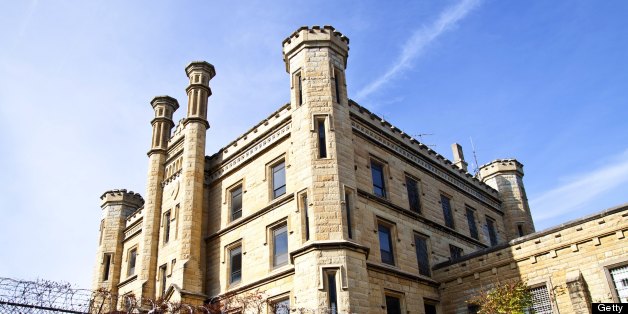 The warehouse of the 19th century prison made famous by films like "The Blues Brothers" and shows like "Prison Break" was destroyed by a fire early Thursday in Joliet, Ill.
Story continues below
PHOTO GALLERY
The "Joliet Prison" In Pop Culture
Known locally as the Old Joliet Prison, the fire started around 3:15 a.m. at the Joliet Correctional Center. An Illinois Department of Corrections spokesman told the Associated Press it appears the fire started inside prison walls and was contained to the warehouse.
The fire smoldered until around 7:30 a.m. when crews soaked the warehouse from extension ladders, the Sun-Times reports.
First built in 1850s using limestone quarried by prisoners around the property, the prison was used as a filming location for dozens of films and TV shows -- most famously "The Blues Brothers" in 1980. Attempts to convert the prison into a museum a la Alcatraz never got off the ground due to the high costs of rehabbing the building, the AP reports.
(See more photos of the Old Joliet Prison below)
In 2002, the gates to the prison were welded shut, and the facility has not had plumbing or electrical service in years. The IDOC spokesman told the Tribune it would be "near impossible" for squatters to enter the building, but the Joliet Fire Department Chief Ray Randich told ABC Chicago, "There have been reports on the police side that people have gotten into the facility and have been, you know, doing whatever they do when they get inside these place."
"Twenty-eight years on the job and this is the first time I've had to break into a prison," Randich said.
Officials are investigating the cause of the fire as the building had no electrical hookup at time of the incident.
BEFORE YOU GO
PHOTO GALLERY
The Old Joliet Prison