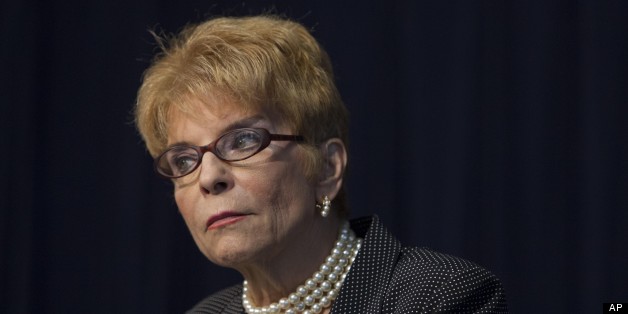 Illinois Comptroller Judy Baar Topinka on Thursday said she has no choice but to double down on Gov. Pat Quinn's previous ultimatum that state lawmakers will not be paid until they come to an agreement on pension reform.
According to the Associated Press, Topinka said she must withhold the pay due to a precedent-setting court case that prevents her from paying lawmakers unless there is a budget appropriation or a court order. Gov. Pat Quinn's vetoing of the $13.8 million in lawmaker paychecks from a budget bill this month took care of the former and it's up to the lawmakers themselves to decide if they want to take up the latter.
Still, Topinka, a Republican, was critical of the governor's move to veto lawmakers' pay, calling it "no way to run a government," according to the Chicago Tribune.
"Threats, blackmail and inertia may be good theater, but it takes away from our ability to get things done," she continued.
The first checks lawmakers would have gotten but will miss were to have been distributed on Aug. 1.
Quinn, who is also skipping his pay in solidarity with the lawmakers, said in a statement reported by the Capitol Fax blog, "Pension reform is the most urgent priority facing the state of Illinois. Nobody should be paid until the job gets done for taxpayers."
As Reuters notes, Illinois lawmakers' failure to agree on a pension reform bill has contributed to the state's credit ratings plummeting to the worst in the nation as the pension system is nearly $100 billion in debt.