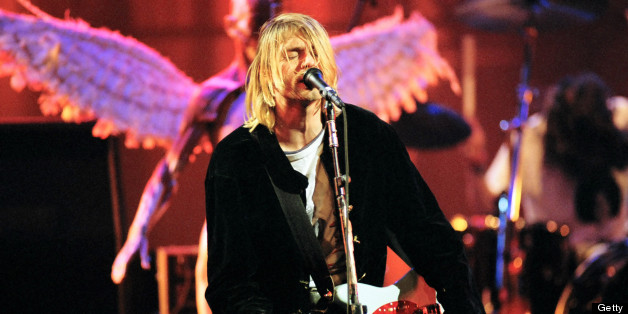 Either it's a clear prank or Sub Pop records managed to find the one person unaware of the fact Kurt Cobain died 19 years ago.
On July 23, the Seattle-based record label posted a message from a Virginia Tech college student running for Homecoming Queen asking if they could aid in her campaign by getting Nirvana to record a video.
If Nirvana could please just say, "What's up Virginia Tech? This is Nirvana! Just wanted to wish you guys a Happy Homecoming Week and good luck at the game this Saturday. LET'S GO HOKIES!" it would totally improve her chances of winning her campaign, she explained in her letter -- adding that it would be great publicity for the band, of course.
Going forward let's assume this isn't a prank and that we're actually dealing with a college student who believes Nirvana is still together, Kurt Cobain didn't commit suicide in 1994, and never bothered to read the band's Wikipedia page before emailing Sub Pop. All these things considered, Sup Pop then decided to do a great disservice to this young woman by keeping up the charade that Nirvana is still together when they dressed up as the band and recorded the message, which they sent to the student.
According to the Seattle Stranger it seems as though the student was quite grateful to receive the video, and it's possible she really believes Nirvana lives in 2013.
Watch Sup Pop's "Nirvana' video below:
BEFORE YOU GO
PHOTO GALLERY
Nirvana Songs