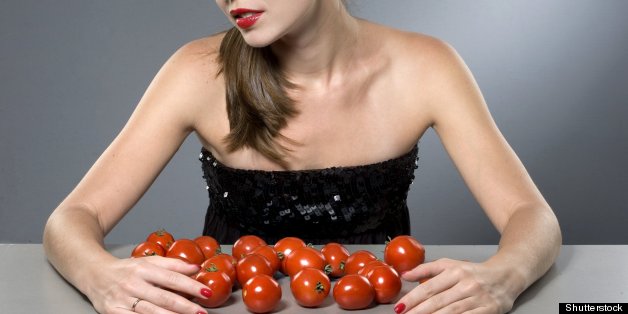 He says "tomAYto," police say "toMAHto" "prostitution."
A man in Dudley, West Midlands, England, has been found guilty of soliciting a prostitute after telling police officers the sex worker in his car was only showing him where to buy the best tomatoes.
Per a release from the West Midlands Police, the 39-year-old man had just withdrawn £20 from an ATM and was driving away when officers pulled him over. Asked about the known prostitute sitting next to him, he said the money was for tomatoes, and that the woman had agreed to help him find some.
"I've heard some excuses before," Stacey Paterson of the Walsall Police told the BBC, "but in the 10 years that I have been a police officer I have never heard a kerb crawler covering up his crimes by claiming to be buying tomatoes."
The man, who is married, was ordered to pay a fine of £400, plus another £665 in court costs.
Forbidden fruit, indeed.
West Midlands may be on the verge of becoming a hotspot for bizarre tales of this sort. In June, a man called the British version of 911 to report a prostitute was uglier than she'd let on; as such, he believed she was guilty of false advertising. Officers sent the man a stern letter warning him about "wasting police time."