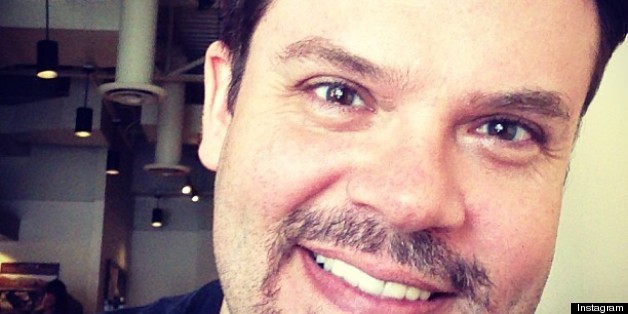 In June, controversial "ex-gay" Christian therapy group Exodus International announced it would be closing, and its president, Alan Chambers, posted an apology to anyone in the lesbian, gay, bisexual and transgender community who had been hurt as a result of the group's methods. Now it appears a second member of the group has posted his own apology for being part of what he calls a "hurtful echo chamber of condemnation."
Randy Thomas, a former executive vice president at Exodus and an ordained minister, published a lengthy post on his website Tuesday. Reflecting on Chambers' apology last month, Thomas writes that he, too, has "been taking a personal moral inventory," after the suicide of a friend and former lover, whom Thomas calls "Michael."
Thomas said that a limited understanding of public policy had given him an "uncritical perspective [that] contributed to the hurt that many LGBT persons were already feeling."
"I participated in the hurtful echo chamber of condemnation. I gave lip service to the gay community, but really did not exemplify compassion for them," he wrote. "I placed the battle over policy above my concern for real people. I sometimes valued the shoulder pats I was given by religious leaders more than Jesus' commandment to love and serve. That was wrong and I'm disappointed in myself. Please forgive me."
Thomas also admitted he had "allowed [his] conscience to be numbed."
His post ended with an apology for "idealizing and reinforcing the institutional groupthink of Exodus" while "remaining publicly silent about the hurt caused by some of Exodus' leaders and actions."
Reactions to this apology have been mixed.
Anthony Venn-Brown, an ex-gay opponent who is now part of an organization that seeks to build bridges and foster understanding between Christian and LGBT communities, welcomed the gesture, according to Gay Star News.
"It always makes a difference when you meet people face to face and get to know them personally," Venn-Brown told the site. "Randy's apology … shows that Randy has done some very, very deep soul-searching. It is challenging for any individual to do such a personal inventory and be honest about the times they have done things from the wrong motives. But to then publicly come out and tell all is courageous and to be commended."
But ThinkProgress's Zack Ford complained that Thomas had been too general.
"Not only does he offer no details about which 'methods' were harmful, the mere idea that there are some that were not harmful is problematic," Ford writes. "In fact, he still suggests that questioning one's sexuality is healthy and worthwhile."
In a follow-up post, Thomas wrote that he had received a lot of feedback personally, some it positive, some of it not. He also addressed concerns that he was too vague in his apology.
"I didn't go into a huge list of issues in that document because there [are] still a lot of things to prayerfully consider," Thomas wrote. "What was published yesterday is what I clearly feel the need to apologize for at this point. In other words, I believe the apology is enough for what it speaks to, but it is definitely not the end."
(Hat tip, Queerty)
BEFORE YOU GO
PHOTO GALLERY
Ridiculous 'Cures' For Homosexuality