If he's going to win this war, he's going to need ALL the bacon and eggs you have.
HuffPost unearthed this classic photo from the civil war era and we couldn't help but notice that one of the men in it bore an uncanny resemblance to everyone's favorite meat-eating, government-hating curmudgeon: Parks and Recreation's Ron Swanson. Check out the photos below and let us know if you don't also see the similarities.
Here's Ron aka Nick Offerman: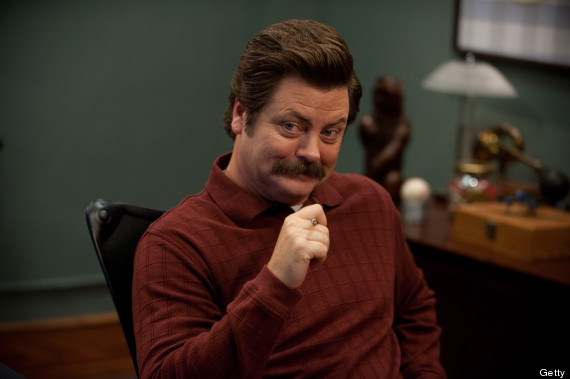 The guy on the far right is a total doppelgänger for Offerman, don't you think?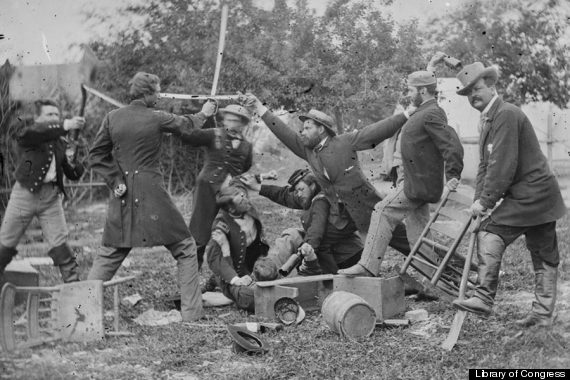 Here is a close-up: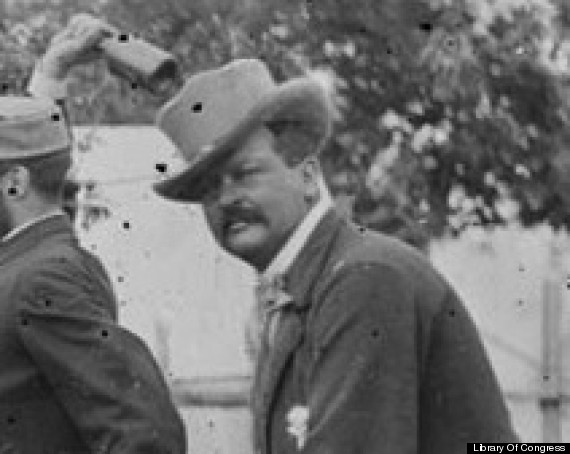 Civil war photo courtesy of the Library of Congress.