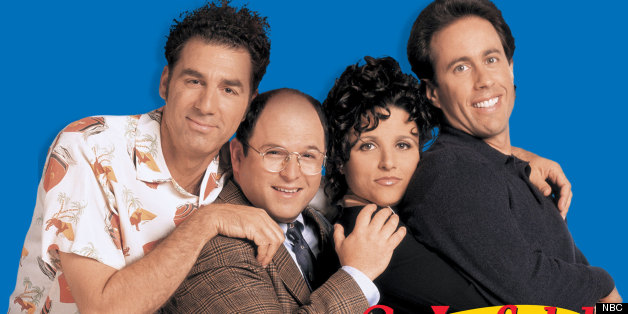 When it was revealed that the royal baby, a.k.a. the future King of England, would go by George Alexander Louis, "Seinfeld" fans immediately noted a connection: The name is strikingly similar to that of the show's iconic character George Louis Costanza, who was played by Jason Alexander (!) for nine seasons.
And as NBC News pointed out, "Seinfeld" character Elaine Benes was played by Julia Louis-Drefyus. Did the Duke and Duchess of Cambridge turn to "Seinfeld" for inspiration?
Probably not, as George was the name of Queen Elizabeth's father and Louis came from Louis Mountbatten, but it's still fun to think about, especially when you're Jason Alexander.
So honored that the future King of England will bear the proud and noble name of "George". Serenity Now!

— jason alexander (@IJasonAlexander) July 25, 2013
... Or the masterminds behind the SeinfeldTV Twitter account.
The Duke and Duchess of Cambridge have named their #RoyalBaby George Alexander Louis (no relation to George Louis Costanza). #Seinfeld

— Seinfeld (@SeinfeldTV) July 24, 2013
BEFORE YOU GO
PHOTO GALLERY
Jerry's Famous Girlfriends