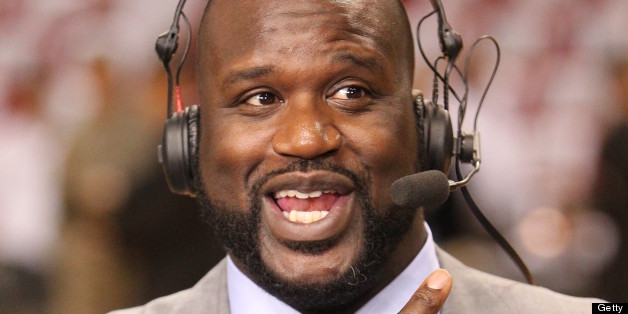 Remember the old bumper sticker that said "As men get older, their toys get more expensive"? With that in mind, we'd like to introduce you to the former Beverly Hills home of basketball great Shaquille O'Neal, now owned by a Japanese pop star.
Price tag: $9.495 million.
Toy box contents: Priceless.
The seller, Kyosuke Himoru, purchased the 9,752-square-foot Beverly Hills home in 2004 from the Los Angeles Lakers icon for $6.4 million. As the Realtor.com blog noted, much has changed with the property, which has been redecorated "in the mold of a pop star." What hasn't changed though is the basketball court built and used by the man who was the NBA's Most Valuable Player. Consider it hallowed ground, emblazoned in Boise State blue.
The property befits its celebrity roots in many other men-and-their-toys ways as well: Check out the state-of-the-art screening room with stadium seating, the full-on game room, tennis court, pool, and outdoor kitchen. What? No ski slope?
Photos courtesy of Realtor.com
PHOTO GALLERY
Shaq's Beverly Hills Home