This week's worst-dressed list features celebs wearing all the wrong colors. Ginnifer Goodwin had a tough time in an off-white dress that resembled an apron, while the usually fashion-forward Rachel Bilson fell flat in head-to-toe earth tones.
Though many stars struggled to hit the mark this week, Cate Blanchett's pink gown was the most perplexing of them all. The dress' wacky proportions combined with the flower embellishments left us scratching our heads.
Check out our picks for worst-dressed of the week, and let us know if you agree!
Rachel Bilson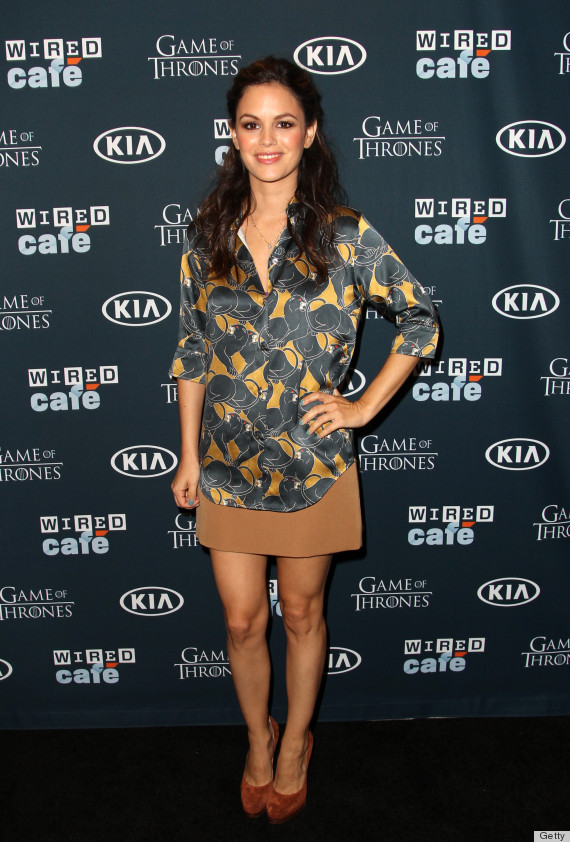 We expect better from you, Rachel Bilson. All the earthy tones in this look are washing out the "Hart of Dixie" star's complexion and those suede shoes are hardly flattering -- they are actually breaking up the look and making her look shorter.
Jennifer Lopez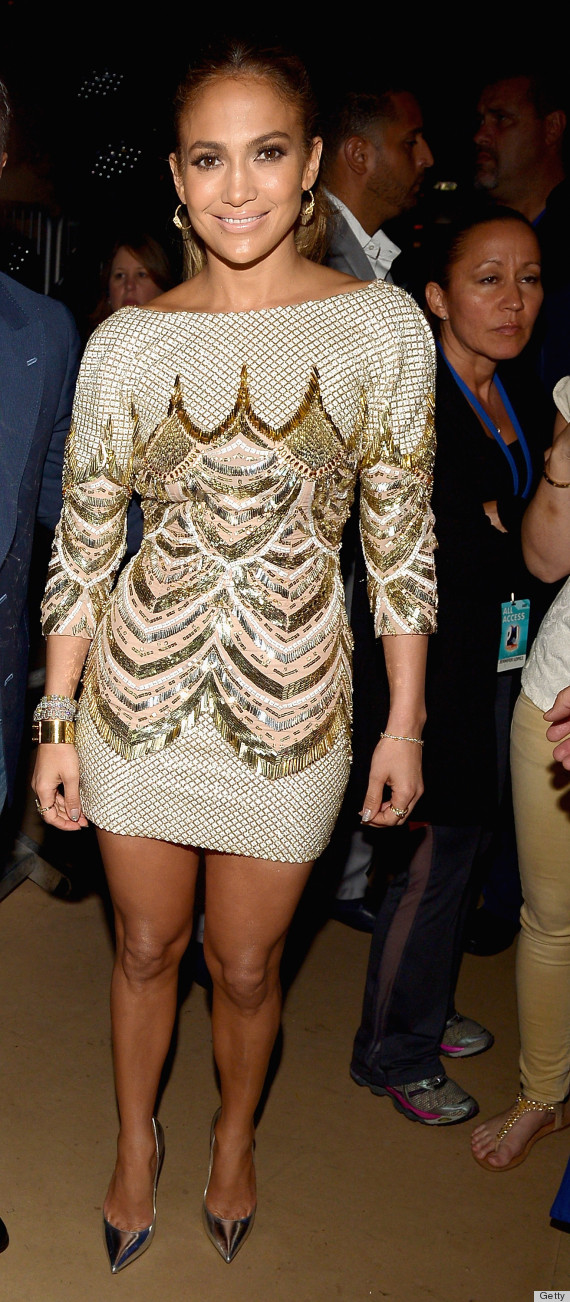 J.Lo made the mistake of picking a dress that is too busy. The pattern on her frock is metallic overload, especially when paired with those silver pumps and flashy jewelry.
Rihanna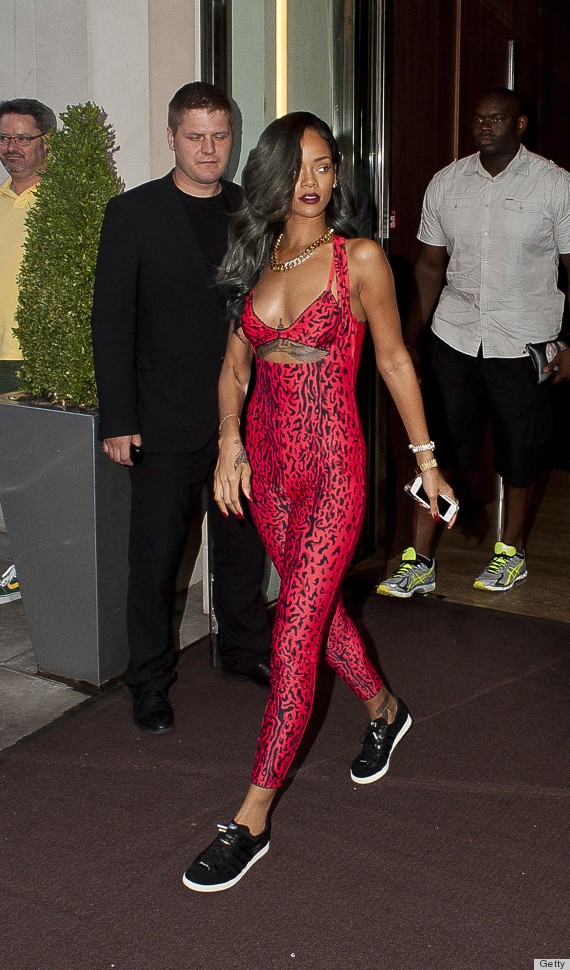 Wearing head-to-toe animal print makes you look, well, like an animal. Or like you're dressing up as one for Halloween.
Jennifer Morrison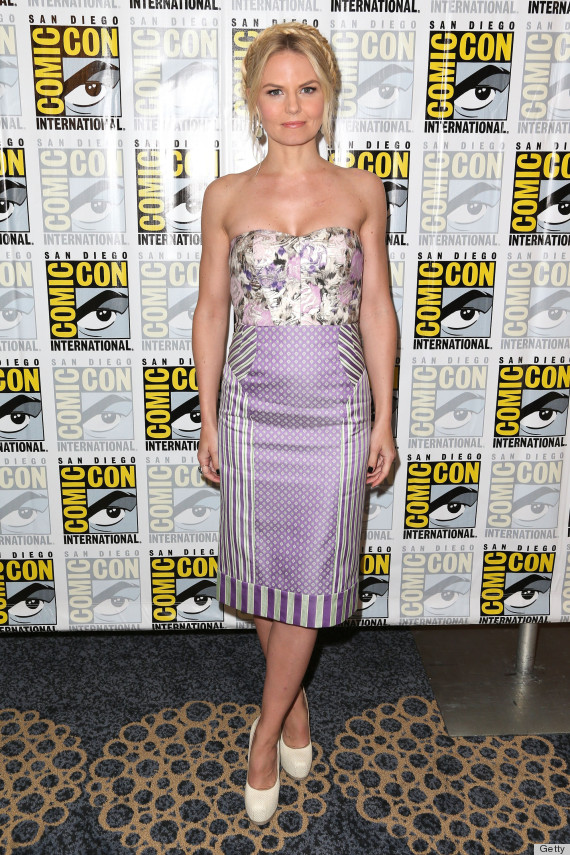 We are major fans of power clashing, but not in this case. The pattern, combined with the cut, reminds us of a table cloth. Morrison should have shorten the hemline or opted for another silhouette.
Ashley Roberts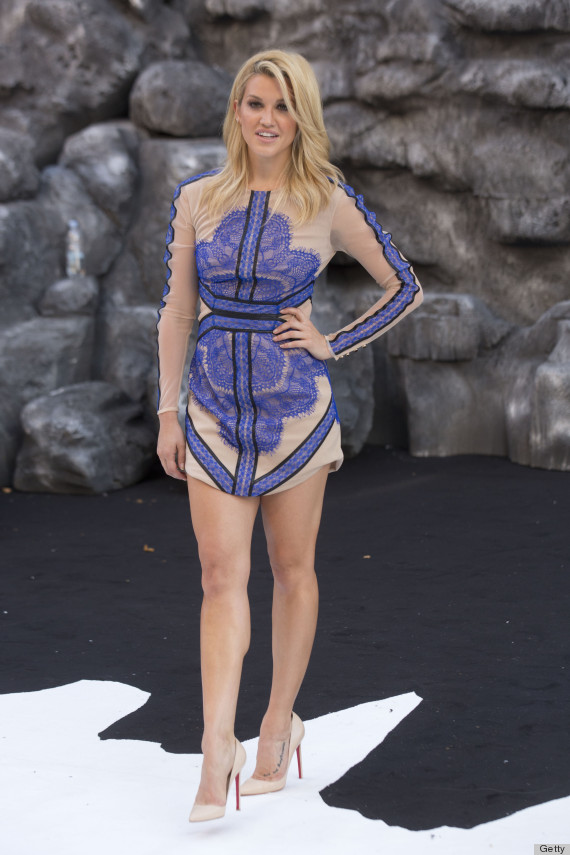 This dress is too short and ill-fitting. It's bunching in all the wrong places and making her ensemble look sloppy.
Ginnifer Goodwin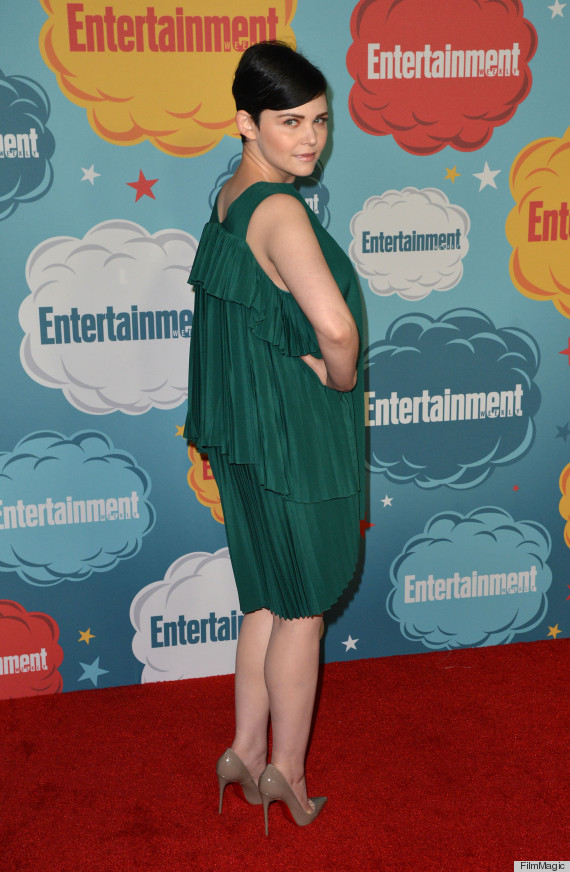 This pine green mullet dress is not becoming on Goodwin. The shift style is giving her no shape and all the ruffle detailing at the back is adding extra bulk.
Ginnifer Goodwin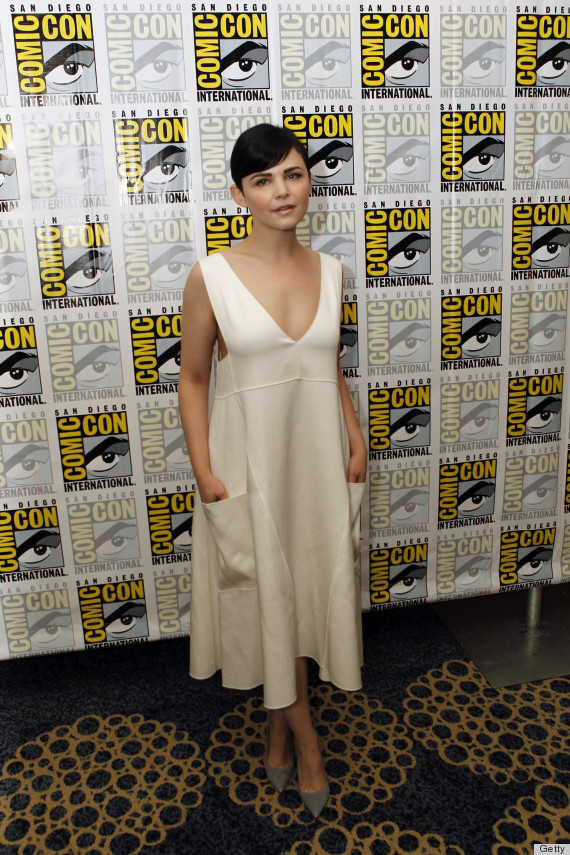 The "Electric City" star is having a tough week. There is something about this dress that is reminding us of an apron. Maybe's it's the color, oversized fit or pockets, but one thing is for sure, it does not belong on the red carpet.
Solange Knowles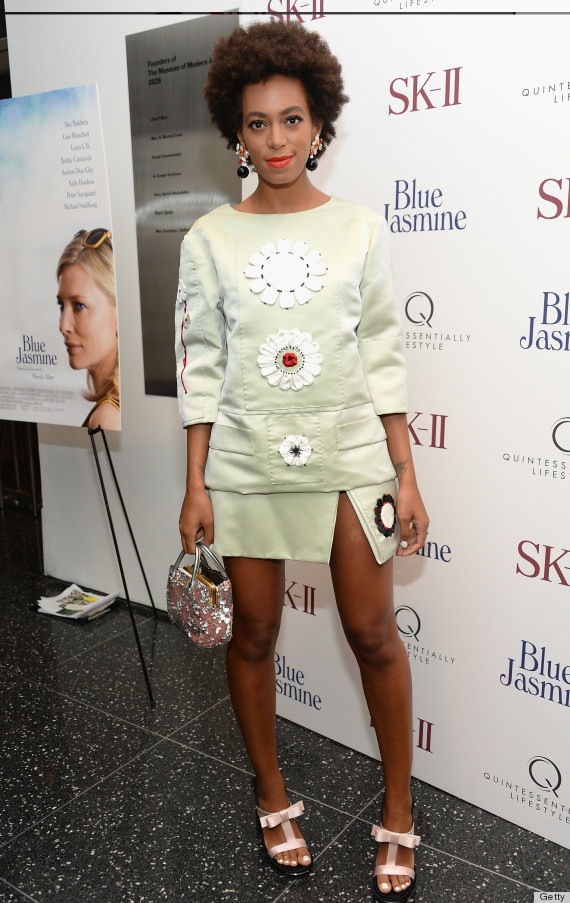 Solange is usually the queen of cool, but here her look just doesn't come together. The slit on her skirt is dangerously high and we aren't huge fans of her bulky top or clunky bow platforms.
Cate Blanchett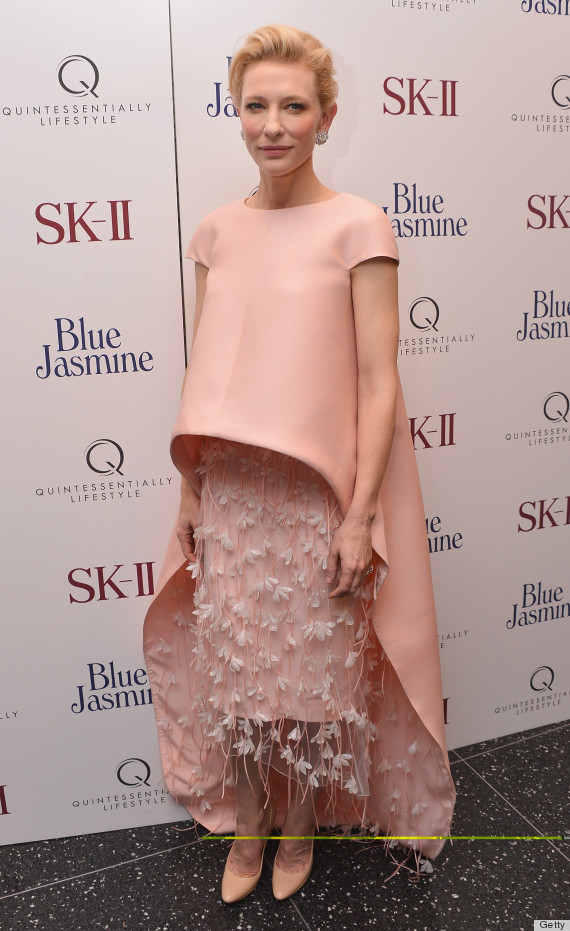 We want to love this look, but can't. The top half resembles a cape (which is a little confusing on the red carpet) and it looks like moss is growing out the bottom half.
Heidi Klum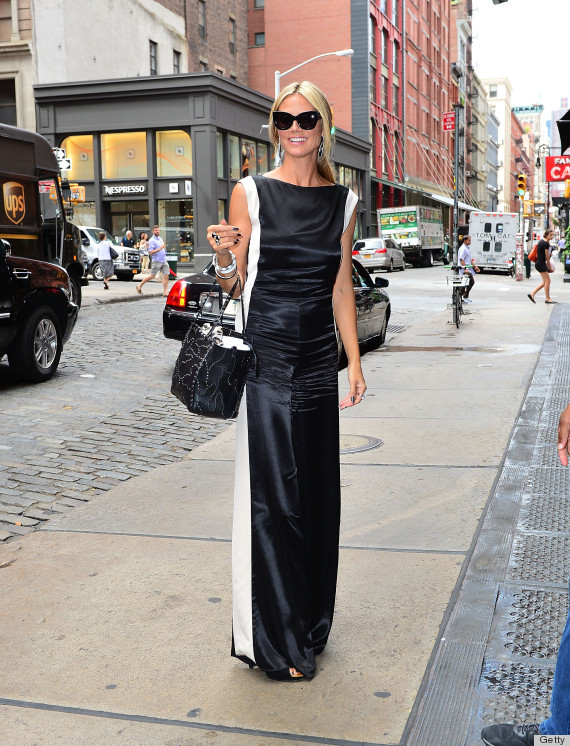 A long silk black jumpsuit in the middle of summer hardly seems like an appropriate choice. Not only does Klum look like she's sweating bullets, but that material was not meant to withstand this heat. Just look at all those wrinkles!
Aubrey Plaza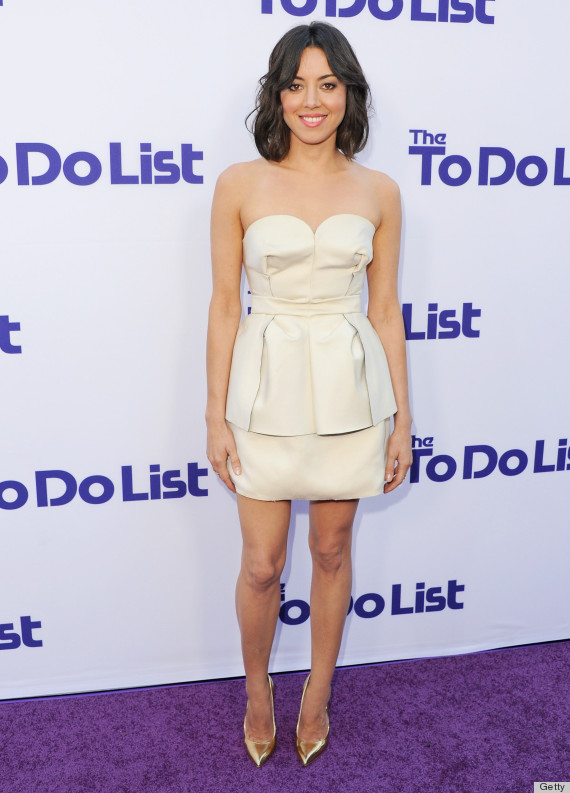 There are a few issues with Plaza's dress. First of all, the material and color aren't doing her any favors (it looks like she wrapped herself in paper towel). But the biggest problem here is fit. The dress is too big in the bust area and not tight enough in the bodice.
Jennifer Hawkins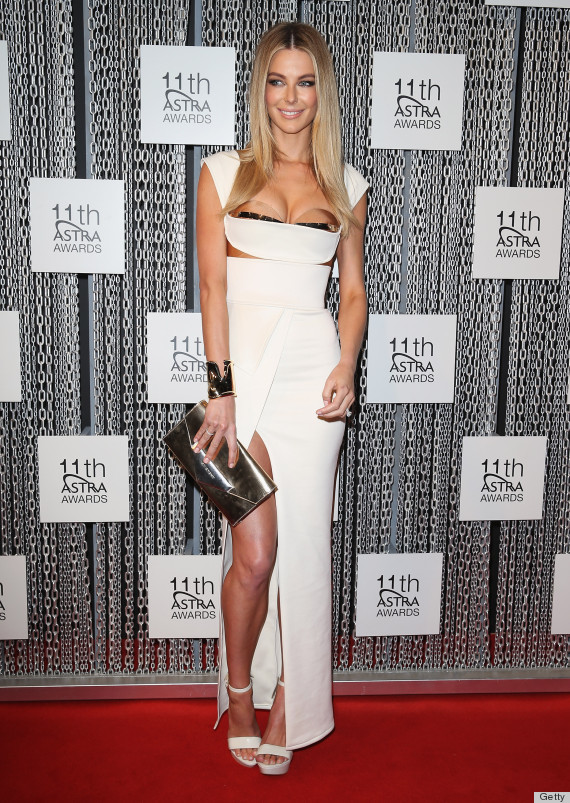 We're not exactly sure what's going on in the bust area, but all we know is her girls are begging for more coverage. This has wardrobe malfunction written all over it.
Tell us what you think about these wild looks, and see who else made our week's worst-dressed list below.
PHOTO GALLERY
Worst-Dressed Celebrities Of The Week
Want more? Be sure to check out HuffPost Style on Twitter, Facebook, Tumblr, Pinterest and Instagram at @HuffPostStyle.