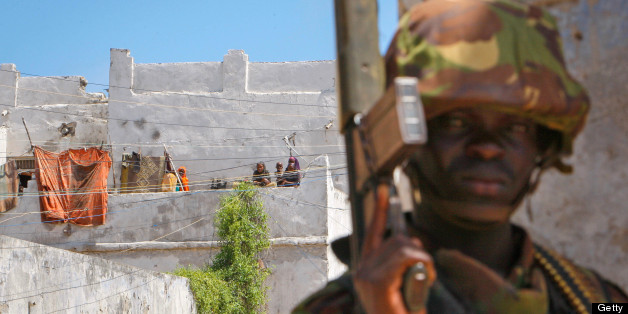 Spending our days on the interwebs has its advantages, one being that we come across lots of excellent pieces of journalism. Every week, we'll bring you our favorite online reads that didn't appear on our site. Disagree with the selection? Leave your suggestions in the comments or tweet #bestreads at @HuffPostWorld.
Islamism After The Coup In Egypt
The Nation -- Mohamed Bazzi
Mohamad Bazzi warns in The Nation that the Egyptian army's move against the Muslim Brotherhood may have dangerous implications for both the country and the region as a whole. "It is foolhardy to think the Brotherhood can be uprooted and cast out of the Egyptian political system. Egypt cannot have a future as a viable, pluralistic democracy without the Brotherhood's participation," Bazzi writes.
Agent Orange Still Ravaging Vietnamese
McClatchy -- Drew Brown
12-year-old Nguyen Thi Ly's head is severely misshapen. Her eyes are far apart and permanently askew. Her 43-year-old mother, Le Thi Thu, shares many of the girl's medical conditions. Millions of Vietnamese are still living with the consequences of America's use of Agent Orange during the war. Washington still hasn't claimed responsibility.
Call 911
Vanity Fair -- Tom Freston
She's 38, a mother of two and a former beauty queen. Kimberly Motley had never been outside of the U.S. before moving to Afghanistan. Now she's the first one foreigners call when they need legal council in Kabul.
Al Qaeda's Somalia Cell Is Fractured And Dangerous
VICE -- Mark Hay
"Qawdhan slouches on the floor of the wicker-frame hut across from me, his back to the old UNHCR banners serving as a wall. He sits in silence, calmly chewing a bundle of khat while stealing the occasional glance at a TV on the other side of the dim and sparse room." Mark Hay picks the brain of an al-Shabaab militant about the future of his group and of his country.
Mexico's Most Brutal Drug Lord Has Been Captured, But That Won't Change Anything
Rolling Stone -- Ryan Devereaux
On July 15, Mexican police arrested the brutal leader of the Zetas drug cartel, Miguel Angel Treviño, alias Z-40. Treviño was known for gruesome murders and cruel acts of torture. Ryan Devereaux asks a former DEA agent whether Treviño's capture will quell some of the violence in Mexico. The future looks grim. "In the immediate future ... Treviño's arrest could actually lead to more killing – and in the long term, it will do nothing to bring U.S. drug warriors closer to their vision of victory."