Leave it to a lingerie company to give a whole new meaning to the phrase "bosom buddies."
Brazilian brand Hope has decided to bring the most unlikely political characters together cheek to cheek in a new ad campaign for its Super Push Up bra. In one, George Bush and Hugo Chavez's likenesses appear on a woman's right and left breasts, respectively. President Ronald Reagan and Fidel Castro occupy another set in a different shot, while Margaret Thatcher and Che Guevara bump heads in a third ad.
You got that, Victoria's Secret? Check out the Hope ads below and tell us what you think!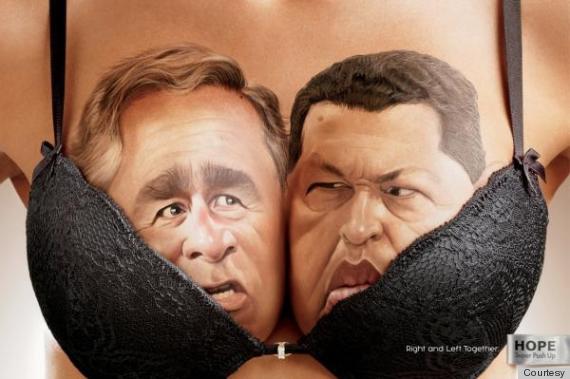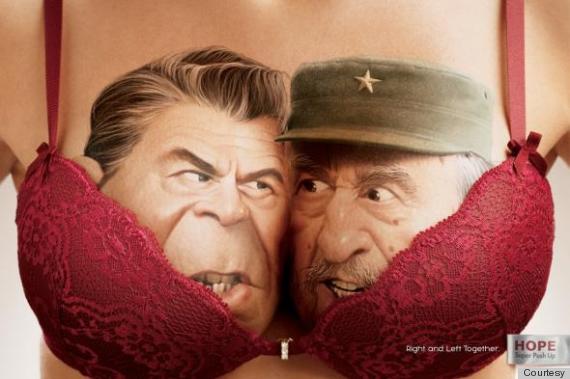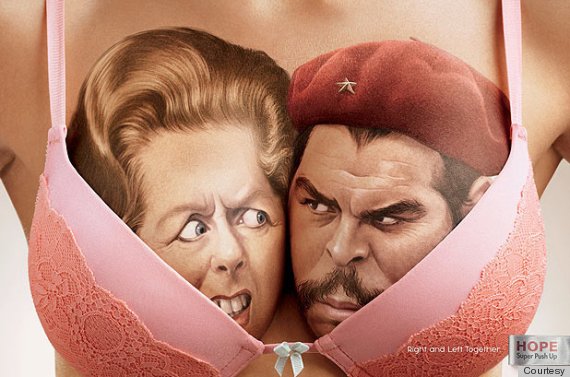 Add this one to the list?