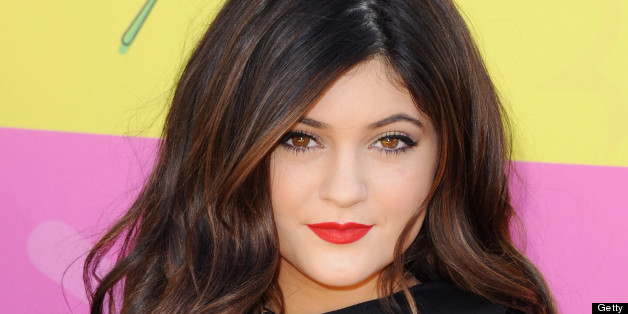 Kylie Jenner is turning 16, and Kris Jenner is celebrating in the most Kardashian way possible: leveraging tons of "free swag" to fill gift bags at the party. Kylie's birthday bash will be held in Los Angeles' AT&T center, where 100 lucky guests will take home the sponsored goods.
The New York Daily News reports that Kris contacted Brand Placement L.A. (which also helped pump up Kendall's birthday celebration) to arrange for the party favors.
Kris managed to fill the gift bags at the younger sister's party, by promising air time on E!, photos on Kylie's blog (which receives over 500,000 hits a day), oh, and a picture of Kylie in front of the gift bag table.
The party favors have yet to be announced, but Kylie is already sporting a (reportedly free) $125,000 Mercedes-Benz G-Class SUV.
Based on that promotional photo, the matte paint job didn't cost much either.
BEFORE YOU GO
PHOTO GALLERY
Kendall and Kylie Jenner