It's easy to spot a familiar face on "Law And Order: SVU" reruns.
The NBC show has been on the air for 14 seasons and over the years has attracted an astonishing number of celebrity guest stars to play pedophiles, prostitutes, district attorneys, bipolar sex offenders and psychopaths.
Appearing alongside Manhattan's finest detectives, Benson and Stabler, practically became a rite of passage (or a punch line) for actors trying to break into the business and seasoned celebrities alike. Cynthia Nixon played a deranged mother with multiple personality disorder. Mischa Barton wore heroin-chic makeup while portraying a pregnant sex worker. Even Mark-Paul Gosselaar shed his Zack Morris reputation after guest starring as a struggling porn star.
As the legendary show heads into its 15th season, we took a look at the "Law and Order: SVU" celebrity guest stars by the numbers.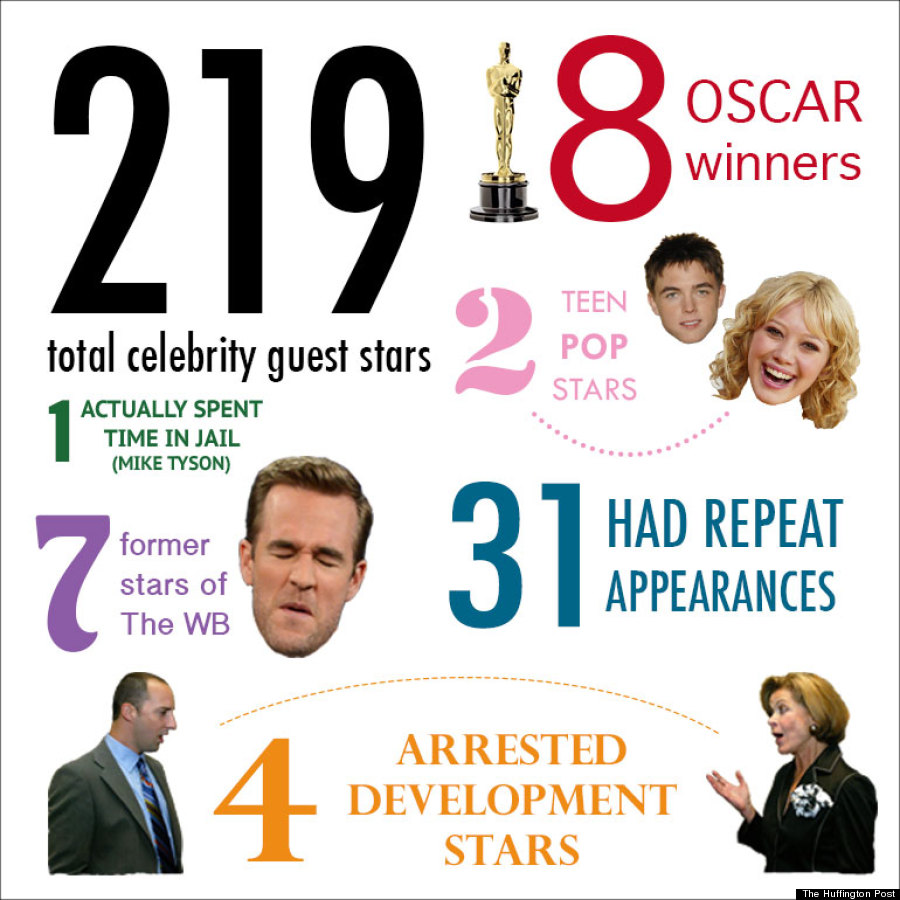 BEFORE YOU GO
PHOTO GALLERY
Celebrity News & Photos