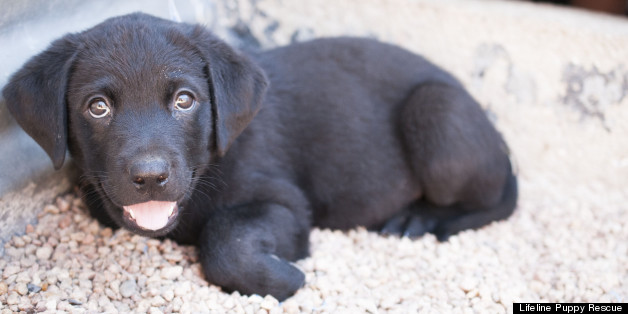 Baby George Alexander Louis has already proven to have quite the royal reach, and he's not even a week old!
But did you know his influence has also reached Denver? Inspired by the birth of the royal baby, Lifeline Puppy Rescue named all it's puppies after past and present British royalty.
"I couldn't help myself," said Scott Cromer, direct of outreach at Lifeline Puppy Rescue, who is also responsible for the pups' regal names this week.
We don't blame you Scott, not in the slightest.
Call Lifeline Puppy Rescue's hotline at (303)-655-9696 or email lifelinepuppyrescue@yahoo.com for more information about a puppy. Some of the puppies available for adoption may be in foster care. All of Lifeline Puppy Rescue's puppies are $200 and include 30 days of pet health care insurance, a free veterinary wellness exam at over 55 participating vet clinics, and pet training referrals. Adopters will receive $50 back if they prove the dog has been spayed or neutered. You must be over the age of 18 to adopt.
Check out this week's adorable puppies!
BEFORE YOU GO
PHOTO GALLERY
Adopt A Puppy Named After Royalty