Stop it. Just, stop it.
Japanese photographer Nagano Toyokazu is physically paining us with the cuteness of his newest photography endeavor.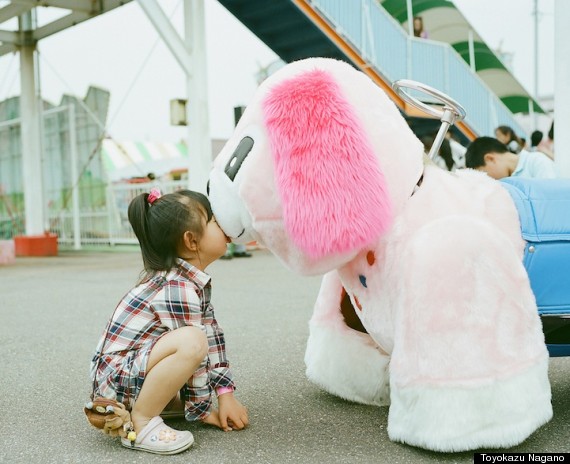 For the series, entitled "Kiss Me Please Project," Toyokazu captures his adorable four-year-old daughter Kanna on a kissing spree.
"Whether it is a fight between a couple, countries, and people, it is quite possible that everything can be solved with a simple kiss," Toyokazu told My Modern Met. "With this in mind, my second daughter is expressing this idea by kissing different people and things. This project is to show that love can be spread and shared among people. We hope that it would bring peace to the world."
After seeing the unbearable sweetness of the series below, we're beginning to think world peace is fathomable. Check them out and let us know your thoughts in the comments.