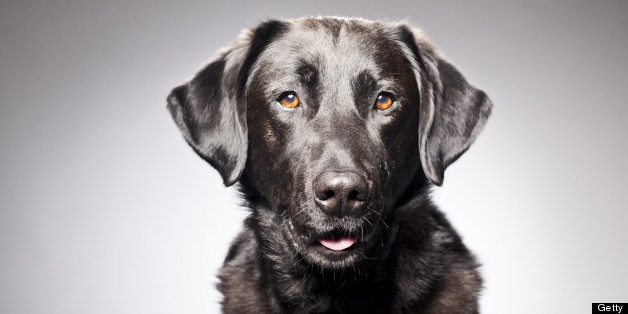 How much do you love you dog? Enough to take him for walks every day? Enough to buy the expensive, grain-free food? Enough to someday house his ashes in the national shrine dedicated to the patron saint of animals?
Soon, the latter might be a possibility.
The National Shrine of St. Francis of Assisi in San Francisco announced plans last month to convert an area of the building into a columbarium to house the ashes of deceased pets.
The idea was reportedly sparked due to the repeated popularity of the shrine's annual Blessing of the Animals, which drew over 500 people in June.
"Not all brought pets, not all were Catholic. Some were not believers at all," explained the shrine in a release. "But all shared a common bond with God's creation and his animal kingdom."
Pet owners will not need to practice Christianity or any other religion.
"All pets are welcome," a representative told The Huffington Post.
Attendants at the Blessing of the Animals ceremony reportedly cheered when the plans were announced.
"A pet cemetery or something like that doesn't appeal to me, " said church member Steve Cady, whose four-year-old terrier is named after the saint, to the San Francisco Chronicle. "But when I heard about the columbarium, I thought, 'This is it.'"
And according to plans detailed on the website, a pet cemetery it is not.
The columbarium will be housed beneath the 164-year old national shrine in an 850-square-foot space. Small, glass-fronted niches will hold urns, pictures and small memorabilia for up to 1,000 animals, and a "Hall of Honor" will memorialize animals who served in the military, police department, government agencies and in search and rescue.
The shrine is currently accepting donations for the project and is hoping to complete it sometime next year.
"A lot of people mourn for their pets as many mourn for people," said church volunteer Bill McLaughlin to the Chronicle. "This is just a way to honor the experience."

BEFORE YOU GO
PHOTO GALLERY
Cutest Pets Of 2012