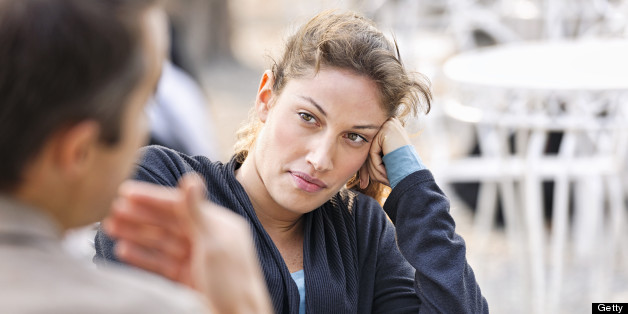 Would you be wary of dating someone who had never been married by the time they hit middle age?
That's the question Boston Globe advice columnist Meredith Goldstein considered Thursday, after a 40-something reader wrote in with her current dating dilemma:
"My last serious relationship ended two years ago, again with me heartbroken. Since then I've dated a few people, but nothing that has clicked and evolved into a relationship," the reader wrote. " I'm thinking about trying online dating again because I would like to find love. But as silly as it sounds, I feel like there is a stigma attached to being in my 40s and not having at least one divorce under my belt."
Goldstein's take? All dating profiles are rife with potential red flags, so this 40-something shouldn't be too concerned that her longstanding single status will be an issue for others.
"You've had a number of relationships that just didn't work out," Goldstein wrote. "If people have questions about your marital status, they'll ask and you'll explain. Really, if the box stops them from contacting you altogether, they're not right for you anyway."
We were curious to know what our readers thought, so we asked them if they would consider it a red flag if someone had never been married by the time they reached middle-age. Click through the slides below to see their answers, then head to the comments and weigh in with your thoughts.
PHOTO GALLERY
Is It A Red Flag?
Keep in touch! Check out HuffPost Divorce on Facebook and Twitter.