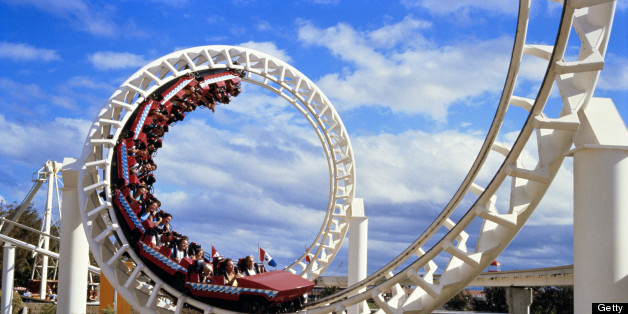 Last week, a woman died and nearly a dozen were injured on a roller coaster at Six Flag Over Texas. With all the amusement parks and roller coasters in California, the tragedy made us ask: Could this happen in California?
To great relief, we found that California has more safeguards in place. Texas is one of at least 17 states that have no state or federal agency responsible for enforcing the safety of amusement parks, according to NBC.
California law insists that certified safety inspectors annually perform unannounced inspections of all rides' operation, physical state and records, according to the Permanent Amusement Ride Safety Inspection Program, which was put into place by a California law passed in 2000.
The program also states that the operator or owner of a ride is required to report any injury that requires more than a standard first aid kit. In such an instance, the sight of the accident must be preserved for state investigation.
It seems California's roller coaster laws make for a pretty safe riding experience. But to ensure safety for the entire country, after the tragedy in Texas, Sen. Edward Markey (D-Mass.) called for national safety standards for rides, the San Diego Union Tribune reports.
While national standards are not in place, check out the safety tips below that you can utilize yourself.
PHOTO GALLERY
Safety Tips For Roller Coaster Riders