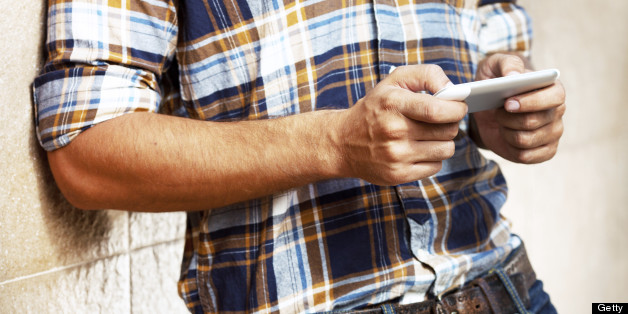 Donors want to give way more than just pocket change when they make contributions via text message, a recent study concluded.
After interviewing more than 20,000 mobile donors, the mGive Foundation found that 85 percent of the people surveyed would like to give $25 to $50 to charity just by tapping on their phones. The current limit is set at $10.
The fact that such an overwhelming number of donors want to be able to make more substantial contributions to charity through text messaging doesn't really come as that big of a surprise.
Back in 2010, more than $35 million was raised within three weeks of the Haiti Earthquake via mobile giving, according to the mGive Foundation. After Hurricane Sandy hit in October, relief organizations collected more than $7.2 million through PayPal, $900,000 of which was donated via text message, according to Forbes.
Donors who favor the text message option say they appreciate the convenience and lack of hassle and harassment from solicitors, according to the study.
"[It's] easy as it just adds to my phone bill," one study participant said, "and the request for my donation comes at a time of need and my heart is softest!"
While text-donating is one of the most convenient ways to help –- and finding out how the charities spend their money is just as hassle-free -- many donors neglect finding out information about the charity before making such spontaneous contributions.
According to a study released by the Pew Research Center's Internet & American Life Project last year, 76 percent of people who make donations via text don't do much in-depth research before hitting the "submit" button.
Donors are likely to just give without doing much legwork because there's such a small amount involved and the transaction doesn't require using a credit card, Aaron W. Smith, the author of the Pew study told the NonProfit Times.
But as mobile giving becomes a preferred method of donating, the onus will be on the organizations to continue to improve the technology and the user experience, experts say.
"Whether for shopping or paying, mobile phones have become the new wallet, replacing checks and plastics as the easier, faster and more portable way to connect and transact. And the same holds true for charitable giving," Sean Milliken, Director of Nonprofit Strategy for eBay Inc. wrote in Forbes in February. "The old models of fundraising are rapidly giving way to a new paradigm for donor engagement with cell phones and other mobile devices at the core of how people connect with their favorite causes."

BEFORE YOU GO
PHOTO GALLERY
The 10 Companies That Donated the Most Cash in 2012