Wombfire (noun, hashtag) 1. a child so amazingly cute that they figuratively set your womb ablaze. 2. when your reproductive system (i.e. womb) tingles with maternal excitement, potentially breaks out into Beyoncé choreography and/or prompts spontaneous family planning (i.e. running home to make a baby). 3. hashtag used to illustrate flurry of emotion described above (i.e. "This baby is giving me major #wombfire" or "#Wombfire alert!")
Cutie: Erick LeRoy Richards
Age: 4 months old
Mom: Kristy Richards (Stay-at-home mama)
Dad: Leroy Richards (Software engineer)
Hometown: Palm Bay, Florida
What has been the biggest lesson you've learn about being a new mother? I know this sounds crazy, but I always thought that moms had some sort of super power. I thought maybe their secret was choosing the perfect time to start a family or strategically planning each and every moment of their day. Turns out I was wrong. The magic in motherhood is not in everything being easy or going as planned-- because it isn't always and it won't. The magic is in embracing every single challenge just as you embrace the many, many joys because at the end of the day, everything is worth it. EVERYTHING. Daddy is a bit more practical and a bit less wordy than I am. He says that the biggest lesson he has learned is time management. There's only so much time in each day and you have to divide it between more responsibilities than ever before. We are loving our new life as parents!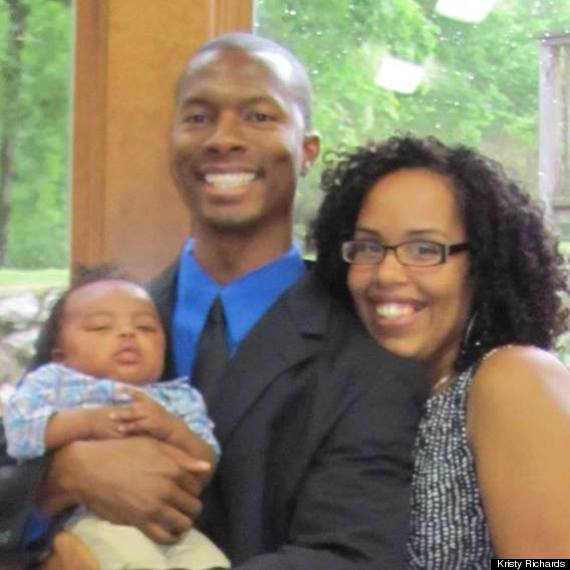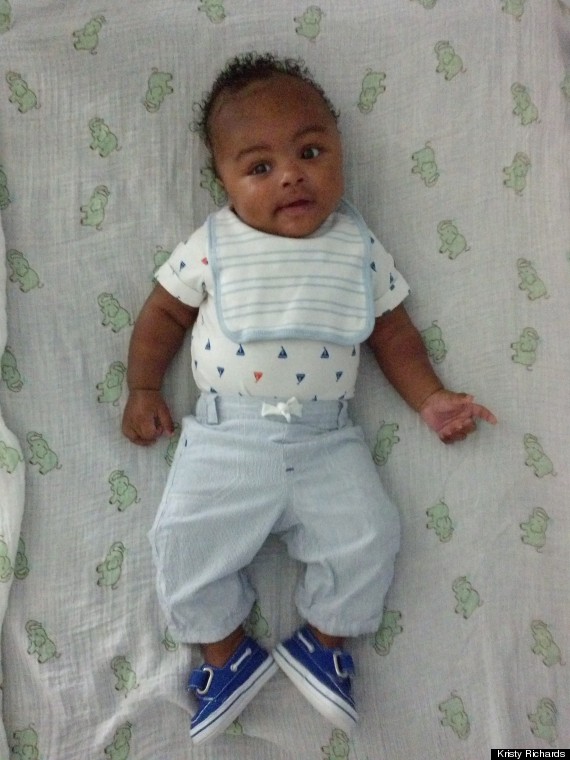 Fill-in-the-blank with Erick...
1. When mommy takes off her glasses it always makes me smile -- especially when I take them off for her!
2. If I could have a playdate with anyone in the world, it would be with Shaquille O'neal since I'm already pretty much half his size.
3. When I grow up I want to be just like my daddy. He's the greatest!
4. My favorite book is The B-I-B-L-E.
5. If I could talk, I would want to tell the world: "I'm here! You're welcome!"

PHOTO GALLERY
Erick LeRoy Richards

Check out last week's wombfire HERE...and keep the CUTE coming! If you've got a #wombfire or know someone who does, let us know by adding the hashtag #wombfire to your Twitter, Instagram and/or Facebook photos. We'll be in touch if we decide to feature your cutie as a #Wombfire Of The Week.